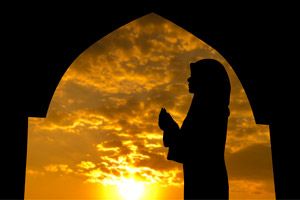 OK… I have to be honest. The source on this one is my son. :-) His note went like this:
Dad,
You've got to browse through this! Very interesting! It's a massive Pew study of Muslims from some 40 countries. They looked at how Islam is practiced, consumed, and perceived in terms of the entire world, regions, and individual countries.
Maybe it deserves a shout on Brigada? Workers in Bosnia can see the percent of Muslims in their country that believe in Angels, those in Kenya can find out how often 18-24 year olds in their country pray in mosques, etc.!
See the executive summary-
http://www.pewforum.org/Muslim/the-worlds-muslims-unity-and-diversity-executive-summary.aspx
See the home page (browse the study with the options on the right)-
http://www.pewforum.org/Muslim/the-worlds-muslims-unity-and-diversity.aspx
[end]
(Note: These two links will "wrap." If you have trouble copying it and pasting it into your browser, just log on to Brigada today online and find this same item posted there. We'll make sure the link works on our site. Thanks.)
(Yes, I'm thankful he has a degree in international studies. :-) )