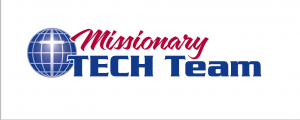 Missionary TECH Team, based in Longview, Texas, is offering two invitational Fund Development Symposiums that will provide the opportunity to learn God-honoring fund raising principles and methods and new ways to raise more money for your ministry. The workshops are "Raising Money for Ministry" on September 29 and 30, 2015 and Conducting a Church Capital Fund Campaign on October 1 and 2, 2015. Both will be held at Missionary TECH Team's headquarters in Longview, Texas. An Overview of the Symposiums is available upon request.
Send your request to
symposiums@techteam.org.