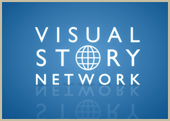 Ministry leaders are invited to a one-day event in Los Angeles, CA, USA, November 13, on Creating a Culture of Story in an organization. The Visual Story Network has lined up speakers on various aspects of branding and storytelling. The presentations will be in TEDtalk format with time between for participants to discuss and formulate their own next steps.
The speaker list draws from storytellers that are successful in Hollywood and internationally. You can find out more about the event, other speakers, complete bios, and registration at:
http://www.visualstorynetwork.org/forum/topics/create-a-culure-of-story-seminar
The Visual Story Network is a global coalition of 190 organizations 1300 visual communicators leading a movement so everyone can encounter Jesus and His kingdom.