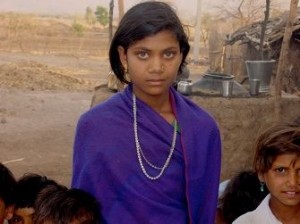 Whoo-hoooo! I no longer have to use those dated Urbana videos (and precede them with an apology that I have nothing new to show!). Enter "The Waiting World, Special Edition." The producers of the prayer video series, "The Waiting Word" have just completed a new edition, and are making it available to readers of Brigada Today. This edition of the series contains six 7-9 minute videos showcasing the 10/40 Window, Islam, Hinduism, Buddhism, and Animism/Tribalism. There is also a bonus music video set to Israel Houghton's song, "We Speak to Nations".  The music video would be a good introduction for a missions seminar or presentation, while the prayer videos for each of the major religions of the 10/40 Window could be used to introduce a time of prayer for that religion or a people group of that faith.  The 10/40 Window video gives a basic understanding of the 10/40 Window along with an explanation of why it is important. As a special discount, readers of Brigada Today can email the producers at

and mention Brigada Today, and get $2.00 off the regular price. ($12.95 USD) or $10.95USD plus S&H.
see samples at
http://web.mac.com/mikeklausmeier
Whoooooooooooooooooo-hooooooooooooooooooo! Finally !!! Thank you Waiting Word!!!