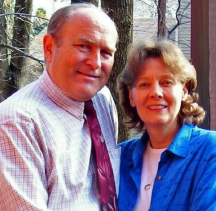 Equip your people with fundamental, scripture-based skills to become more harmonious and efficient within your team. Reduce the incidence of missionary attrition caused by interpersonal conflict with other missionaries. Christar missionaries experienced in training missionary teams can travel to your location and train intact teams in three three-hour sessions. Call (USA) +1.703.378.7095 or Skype jimandsue2. Email

.
Details at
Learn fundamental talking skills to understand and explain yourself better. Learn effective listening skills to maximize understanding in routine or complex situations. Learn how to resolve issues as a team to – quell internal team tensions – optimize new opportunities – solve problems external to the team or with other teams – create new communication patterns to overcome cross-cultural conflicts.
And by the way, the same benefits apply to marriages for couples who take the team training.