This past week, we received a note from a great friend of Brigada who had a family coming in for 9 months from another land. And obviously, they needed insurance while they were here. It's not so easy to find affordable, good medical insurance for citizens of other lands. But we asked the folks at…
And sure enough, they were able to offer several options. Please make a note of the URL in case you need something similar in the future. And thanks to Adam and all the folks at Missionary Health! (Truth: They send a gift to Brigada sometimes — but it's never something we ask them to do. The truth is, we think of them because they somehow have put together great policies. And then, after the fact, they're also great friends. : ) )
Our org has always wanted to offer a comprehensive, yet affordable group health plan, organization-wide. The problem was, with just 300 missionaries or so, our census was never big enough to make it affordable enough to be practical. At least — not until now, we hope. (Although we're still trying to digest all the details.) This past week, Missio Nexus went public with their new group health plan. The idea (which they made public at last fall's conference) was to pull together enough organizations that the census became big enough that orgs could finally average out all the medical problems with big enough org charts globally. With thousands of international worker participating, we would have to admit — the rates are finally competitive. Of course, now if we can just understand all the substeps and sequences in transitioning over. Learn more at…
And please post the story of your possible transition here, below, in the comments. We're all interested in learning how to make the switch!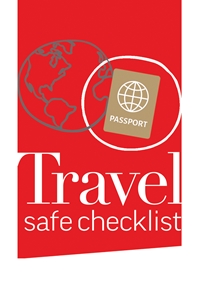 This isn't just some basic "checklist" you'll find on Pinterest so you don't forget your phone charger! This is a comprehensive travel checklist helps you prepare for your trip, stay safe while overseas, and get home safe. At least one Brigada user declared it a super valuable resource! Good Neighbor heard so much good feedback that they decided to make it a "stand-alone" document. Print out or email it to friends.
www.gninsurance.com/documents/GNI-Free-Travel-Checklist.pdf
John is a licensed financial services professional, who has served as a missionary for nearly 20 years. He understands the financial challenges of those in ministry and is passionate about showing families how to be better stewards of their money. He is offering a complimentary financial review to help you reach your goals and to maximize your financial investments. John and his team of advisors work for one of the most reputable financial services companies in North America and are happy to serve you. Learn more at…
Email John at
jharrill
wfg
gmail
com to get started.