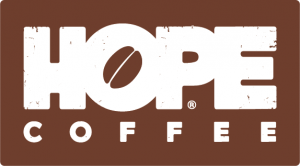 In this holiday season, we've been searching for unique ways for missionaries/orgs to thank partners and donors. One option came from Hope Coffee, a ministry enterprise of Camino Global. They are willing to operate a "Gift Service" for ministries this Christmas season. There are three simple steps:
1. Select a gift: 2.5oz of Honduran Medium, Bold, Dark and Guatemalan Decaf as a $10 level gift, while a $15 level would send 12oz of Light Roast or a box of 12 of those Keurig single-serve cups.
2. Email Brian
bmasters@hopecoffee.com the list of names and addresses to which you would like the gifts to be mailed.
3. Brian will reconnect with you, providing easy ways to cover the expenses of the gifts, then promptly deliver your coffee gifts.
He'll include the coffee gift, all shipping and a personalized shipping label. The label would wish the donor Merry Christmas from you or your org. Be sure to follow up with him by Dec. 16. Obviously, if and when he runs out of coffee, he'll let you know if you are the one contacting him.
This seems like one good answer to the question of how do we thank donors in appropriate, globe-friendly ways. For example, in this approach, both you and the donor can know you're involved in ministry the whole way through, rather than supporting some "big business" manufacturing chain or "box store." If you think of other good options, feel free to let us know. And thanks for the idea, Brian. (Disclaimer: Brian chipped in $100 to Brigada to elevate his offer to the front of the queue of Brigada items. Thanks for the help, Brian!)