Praying Scripture is praying God's way. Unlike many prayer resources with demographic data or prayer points, this 24-page full-color booklet allows you to insert a people group's name into scripted prayers oriented in the Biblical text. Visit …
for FREE downloadable PDFs in English, Russian, Chinese, Ukrainian, and Romanian. Order printed copies in English with up to 50% off on bulk orders. Declare and pray God's truth over peoples living in falsehood.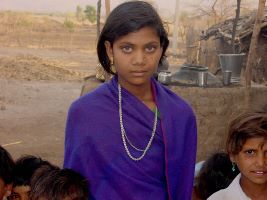 The producers of the Waiting World Prayer videos series have decided to make their videos available online at no cost. These videos are prayer videos that can be used to start intercessionary prayers for the lost of the 10/40 Window. Included are 36 unreached people group videos, videos on the 10/40 Window, Islam, Hinduism, Buddhism, Animism. and the Great Commission. Check it out at…
If you can use dynamite video media on the Maratha, Balinese, Punjabi, Golog, Shan, Uighur, Azerbaijani, Wolof, Zhuang, Sasak, Pushtun, Khmer, Soninke, Tibetan, Fulani, Burmese, Baluch, Han Chinese, Makassar, Mongol, Nepali, Rajput, Vietnamese, Bengali, Albanian, Indian Urban, Iraqi, Japanese, Bhil, Gur, Lampungese, Thai, Kashmiri, Arab, Berber, Turk, anyone in the 10/40 Window, anyone in the Islamic world, anyone Buddhist, tribal/animist, and anyone focused on the Great Commission, you'll find a video for YOU. This video, for example (which we might title, "We Speak to Nations," or "Hear the Sound," might work at your next mission rally or event. You could use either title, or even the title, "Be Free," as the theme of your next event and use this video as your rallying point video:
www.dropbox.com/s/y4pcgr972sb3iom/We%20Speak%20to%20Nations%20copy.mp4?dl=0
Imagine, if your church is open to choreography or the use of flags or even "worship dance," imagine a group helping communicate this song to the audience while the video plays on the big screen. Powerful.
You could use this video on the Great Commission on the second night:
www.dropbox.com/s/ulz5nhje7t28f9r/Great%2520Commission%252010-11.mp4?dl=0
By doing so, you could help put an end to all the people who told Barna they had no idea what the Great Commission says. The testimonies near the end are diverse — so you could introduce greater diversity to your group — even if it's very monocultural or monoethnic.
This is really incredible — that they're letting us download 1.2 Gig high res videos. Awesome. Thanks to "thewaitingworld"!!! The crazy thing is — they haven't even branded these videos with appeals for funds or even with clear logos to build their brand. It's like — they actually just care mainly about getting out the message. Love it.
What do we say to this guy who feels that the concept of finishing the task by reaching unreached peoples is biblically inconsistent, "practically impossible," and, in a sense, missionally important — but distracting. He finally asks — "What's the point?" Could someone please write a response to this article? We'll publish it.
www.thegospelcoalition.org/article/misleading-words-missions-strategy-unreached-people-groups/
To respond, just click comment following the web verson of this item. Thanks in advance for sharing from your heart!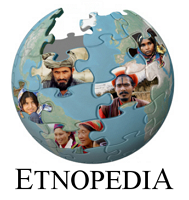 This past week, we stumbled across Etnopedia. How in the world have we not seen this before? But try as I might, we couldn't find one instance of us having written about this cool resource previously. So we wrote Dan Scribner, Director at Joshua Project, to get more info about this site. Dan wrote, "Very familiar with Etnopedia and their point person, Dave, who himself serves cross-culturally. Have known him for probably 12-14 years. Before Duane joined Joshua Project about ten years ago, he and Dave worked together for a number of years in Mexico tracking people groups for COMIMEX and COMIBAM. Main focus of Etnopedia is to get people group profiles into multiple languages. Dave uses a people group list that is a merger of all the major people group lists. He is very concerned about comprehensiveness i.e. not overlooking any possible group but not overly concerned about duplication or overlap of data. Dave and Joshua Project's needs are similar in that we both urgently need translators. For example, Joshua Project urgently needs Korean translators as we have the Unreached People of the Day in Korean but some gaps in translated profiles." Check it out at…
Of course, we're always happy to learn that resource-providers like these are on a firstname basis and have a comfortable working relationship. If you want data-driven, database-file type information about unreached peoples, Joshua Project is your best bet. If you'd like narratives gathered in a "wiki-type" format, it's hard to beat Etnopedia on the people groups they've profiled.
This probably is a great time to visit once more the recurring habit that some workers have of putting down people-group approaches. We hear it often — "People Group fade" and the like. Specialists in unreached peoples have ALWAYS urged practitioners to go in with people group eyes — to be ready to apply a UPG filter if the people there are exhibiting it. But they've also always maintained that if people groups are not manifesting themselves in a realistic way, don't force them on the context. In many urban areas, people groups have melded. They've done so for years. We'll find 80 people groups in the same school, intermingling — and 80 people groups in the same church, getting along just fine. But in other contexts, we'll discover a vast gulf between certain people groups showing prejudice and sometimes even hatred toward one another. The secret is not to stick to "people group eyes" as a hard-and-fast solution, but rather, again, to enter with people group eyes to understand the context if it's helpful. To us, it's become so "90s" to downplay people group thinking — yet it still remains helpful in some contexts. But we think that some people think they're looking "modern" and "avant garde" if they downplay a helpful tool. Nonsense. Please don't take away the lense if we need it. Lenses are good. Just ask Apple (about iPhone 11 Pro). : )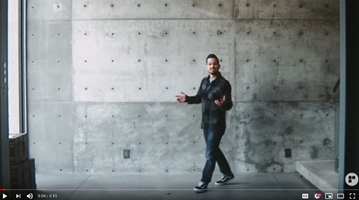 We mentioned this video last year
( www.brigada.org/2018/08/26_24374 )
But you know… it seems even better in 2019. Would you have 4 minutes in your church to show this? What if every church in every country would make this video available to its members? How might this change the way we give to missions?
First, you have to watch it. Will you?
(By the way, thanks to Kelly and Michèle for bubbling this video back up in their last email update.)
GFM still has openings for their August and January missionary training programs in Atlanta, GA and Richmond, VA. Get classroom instruction along with practical hands-on disciple-making experience/mentoring while serving refugees/internationals from UPGs. This is an excellent way to get the tools and equipping you need to thrive in cross-cultural ministry. Also, check out their new SLICE program in India including strategy, language (GRPA), identity/platform/visa, culture training while experiencing Jesus.
globalfrontiermissions.org/missionary-training/
Perhaps you've already seen it on Facebook. The International Day for the Unreached will be staging a Facebook event on June 9th, 9am to 9:30am Mountain Time in the USA. Learn more at,…
www.facebook.com/events/431075537642730
Have you participated in the 30 days of prayer for Muslims? Now you can also pray for the Buddhist world with insight using these two new prayer guides! They are available in pdf for booklet format at a very low price.
worldchristian.com/productdetails.php?product_id=37788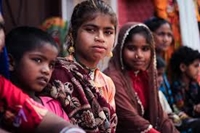 In true Mark Twain fashion, Paul Eshleman wrote fans and friends of the Finishing the Task initiative this past week to say, "We're not done yet." He explained, speaking of the FTT conference last month, "Even though we saw commitments made at this conference to adopt every remaining known UUPG, the FTT conference is not going away." He added that FTT would be busy helping partners engage in keeping their word, lending strategic assistance on multiple fronts. He left open the door to discovering new unengaged groups, while exploring other diverse lists such as castes in South Asia and multiple diaspora groups. Find just a few of FTT's many resources here…
www.finishingthetask.com/downloads.htm
This past week, as I was monitoring a set of conversations about unreached people groups, the thought occurred to me to give God praise for the fact that his eternal plan of redemption keeps on pushing forward regardless of any earthly campaign or individual. I listened as one of the foremost researchers of our day reported that every day, he "hears about an average of 20 to 30 new engagements among previously unengaged and unreached people groups." Like many of us, he is working behind the scenes to connect these new troops to existing outreaches, where they exist. If you thought we were working in a time when fewer and fewer missionaries were departing, perhaps that rumor has been oversold. Another friend pondered, "I just feel that the cause of these unengaged is kind of more our responsibility than His in a sense, you know? Until we get there. . . He can't do what only He can do. It's almost like He can't engage them, and we can't reach them. We can engage them, and He can reach them. … We CAN finish this minimum apostolic prerequisite of being incarnate among, and until we do that, a people is both unreached and unreachable." These saints and dear friends aren't in it for the notoriety or the fame. They serve our living God and those who have never heard of Him. They deserve our prayers and our highest levels of energy to forge on in completing the task that Jesus gave us so long ago. May God strengthen them, and all who come behind them.