It's super-handy these days that cell numbers can be so international — until that next vendor robodials you (again!) about some insurance deal, or the latest automobile extended warranty, or a credit card protection service! Seriously — receiving spam/scam calls via cell while traveling overseas is a DOUBLE hassle. Not only are you annoyed by the call itself, but in many countries, now you have to pay for the 25 cents because incoming calls cost you! So what do YOU do when you travel overseas with your smartphone? In the "old days," I (Doug) would check with my carrier to make sure my phone was unlocked, then sign up for one of those SIM card companies… like…
www.onesimcard.com/(200 countries; free incoming calls in 160 of those; outgoing, 25 cents/min; $30 for the card; data is steep = $86 for the first gig!)
www.GIGSky.com (Data only, $10 for the card plus roughly $10/gig after that.)
www.WorldSIM.com (SIM card is free; free incoming calls; outgoing 17 cents/min.; texts 15 cents; Data is $1.15/meg
There are other vendors, like SIM Options, Orange, Three, True Move, and AIS.
These days, sometimes your carrier might have the better deal, actually. Verizon has a cool plan in which you just pay $10 per day for "all you can eat" calling and data (until you use up your normal limit, that is). Sprint's plan is similar (except those grandfathered in with the legacy unlimited data get unlimited data for free while traveling – super-cool feature.) So maybe — Check with your carrier first.
Found a great solution? Please share it! Just click into a comment for the web version of this item. Thanks in advance for sharing! (And thanks, Allan, for asking this question recently!)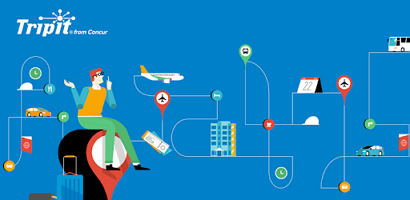 TripIt is a web service and app that can help you keep track of your upcoming flights, rental cars, hotels, and more. You can even make note of your meetings and conferences. As you build your itinerary in TripIt, the service will automatically check with the airlines you use to keep you up-to-date about the latest gate changes, delays, and more. The basic service is free, but for a small fee ($49 per year), TripIt Pro will even hunt alternative flights for you if your flight is delayed or canceled (and a lot more). Privacy is a top concern. They promise that, if your information is shared, it is shared only in aggregated form. Read their privacy policy for more info. Once it's set up correctly, you can configure TripIt so it shows all your flights in your Outlook calendar. That's cool. Learn more about the product here:
Learn how to lash it up with Outlook here:
help.tripit.com/hc/en-us/articles/226107967-Calendar-feed-setup-and-sync
Do you live in a sprawling metro area capable of boiling your blood? If so, try CityMapper and make public transport fun! In a place like London or New York, trying to keep track of buses, subways, cabs, and *walking* can drive anyone nuts. CityMapper is amazingly better than just about any app you'll ever find. And it's completely free. You'll need Wi-Fi to set it up (and get real-time updates), but if you just positively have to operate offline, once you've downloaded the trip into your device, you can do so. Check it out for free at…
It will almost ALWAYS be better than the app provided by the local train or bus company AND it lets you specify the mode of travel you WANT rather than the mode that THEY want FOR you.
This app — PackPnt — analyzes the length of your trip and the weather there real-time, then prepares a custom packing list based on your parameters. For the list-making, organized, passionate travelers among us, this thing is money. (Except you won't need money because the app is free.) Check it out at…
Thanks to Brigada participant, Doug A., who shared that you Canadians have what's called a "Nexus Card." Apparently the cost is just $50 (Canadian) for five years and it INCLUDEs the equivalent of TSA-Pre. Well done! Sounds like a super deal. Learn more about the Nexus program here…
www.cbsa-asfc.gc.ca/prog/nexus/menu-eng.html
Doug (who used to work with Global Recordings) was kind enough to add, " Even though my wife and I are now retired from the day to day ministry, we still view Brigada as the ultimate source of mission info and use a lot of it. Blessings on you and your team." Super kind of you, Doug! God bless you!
Thanks to Georgio, who gave input when we asked recently about the Mobile Passport App. He pointed out (accurately) that, to hold your information in the app, it would run you $75 for 5 years. He compared that to Global Entry (good for 5 years), which includes TSA PreCheck and suggested that maybe Global Entry is a better deal. After much consideration, we have to agree: Georgio is right. You can read about Mobile Passport at…
www.cbp.gov/travel/us-citizens/mobile-passport-control
Not long ago, we asked for input on the Mobile Passport App. (Thanks to all those who responded!) See the original item at…
www.brigada.org/2019/07/07_26570
I (Doug) downloaded the app and paid the in-app fee for the ability of the app to "remember" the data I fed into it. Upon reentering the USA, I showed my phone to the rep at the immigration hall and was indeed ushered to a special line. In my case, I ended up having to stand for around 7 minutes. Perhaps it was still faster than the longer line (where people were filling out the forms on the electronic kiosks), but in my case, it would have been faster to use Global Entry. It was a 60-second walk-through at this particular immigration hall (in Minneapolis). So Mobile Passport might be good for those who want to save the $85 — but it won't get you TSA-Pre on all your flights AND it might not clear *quite* as quickly as Global Entry would. Learn more at…
www.cbp.gov/travel/us-citizens/mobile-passport-control
Check out the Brigada item at…
www.brigada.org/2019/07/07_26584
With ideas for budget-friendly retreat locations. There are already a ton of responses. If you know of others please add them there (not here). Thanks!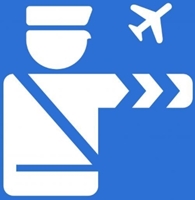 On a recent trip back from out of the country, I happened upon a Customs and Border Protection officer in a bad mood. She wanted to see an I.D. card for Global Entry. She was bound and determined not to allow me in the rapid queue unless I could produce an I.D. (not my passport) or the "Mobile Passport app." It was the first time I had ever encountered such a thing. But try as I might, upon my return, I couldn't locate any kind of partner app with my Global Entry status. Then, yesterday, I happened to see a note about a Mobile Passport app in an email from Justin Long (Thanks Justin!). Justin cited this guy's article…
www.washingtonpost.com/travel/tips/pssst-mobile-passport-is-best-kept-secret-air-travel
and I realized — this could be the app for which they were asking. We'll never know for sure. Either way, for $15 per year, you can store your info in the app and be ready yourself to find out next time you enter the USA. It appears to be both cheaper and easier than Global Entry. The question is — will it work. Do you have experience with the Mobile Passport app? If so, would you please jot a note in a comment following the web version of this item?
…or really, anywhere near there? It's that time again. Our org is looking for a great conference center for a global gathering. The question is — how do we discover it? There's no one clearinghouse for these things. We usually need a main meeting room that would (perferably) seat 250. But we also need at least 6 breakout rooms as well. Plus a dining area for 250… and lots of sleeping rooms, too. (Maybe 75?) We love a "destination" place (beautiful ocean view? …mountains?) but it doesn't have to be luxurious. It just needs to be clean and free from bugs. Do you know of a place like that in Singapore or anywhere nearby? Do you know of a directory that helps orgs like ours discover sites like these? If so, please click comment. We'd be very grateful!!!
Evidently, many Turo owners share their cars because they want help with the payments. They average sharing around 9 days/month – so they can drive it the rest of the month. The whole thing is connected via an app (think Uber). Special insurance covers against theft and physical damage. Travelers then "rent" the car like they might rent an Uber ride, except in this case, they're driving it! Has anyone in the Brigada family ever tried this deal — driving or car-loaning? It seems promising.
(Good work suggesting this item, Tina!)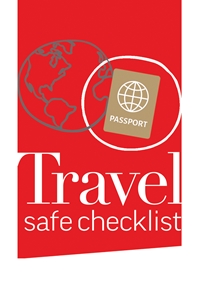 This isn't just some basic "checklist" you'll find on Pinterest so you don't forget your phone charger! This is a comprehensive travel checklist helps you prepare for your trip, stay safe while overseas, and get home safe. At least one Brigada user declared it a super valuable resource! Good Neighbor heard so much good feedback that they decided to make it a "stand-alone" document. Print out or email it to friends.
www.gninsurance.com/documents/GNI-Free-Travel-Checklist.pdf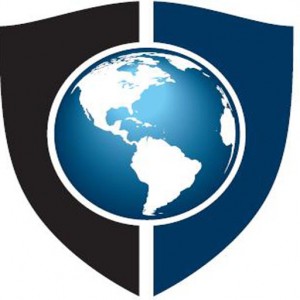 There is now a free app called Travel Secure by Morton Security Solutions, that gives travelers up to date information on areas of travel, travel alerts and security resources that can be very helpful in avoiding and responding to all types of crises while trekking and working around the world. The app is available on Google Play for Android users and will be available on the Apple Store for iPhones, within the next few weeks. The app pulls feeds from local and global news, government travel alerts and intelligence collected by Morton Security Solutions, providing you with multiple sources of information, critical to operating effectively in a foreign country. Download it here
https://play.google.com/store/apps/details?id=com.appmachine.p5421JJ
It's Free!!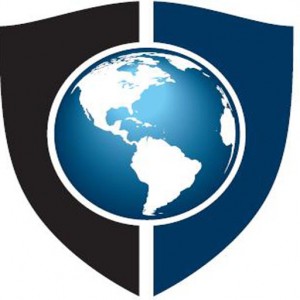 8Now you can download a travel secure app by Morton Security Solutions. Use this app to receive security alerts, research an area and reach out for help from a security professional at MSS. Morton Security Solutions provides crisis management program development, secure travel services, international communications capabilities and training programs. Their services are tailored to your specific organization or church, as well as your strategic goals. They want to enable you to continue to be effective and safe, regardless of where you operate. Find it in the Google Store at…
https://play.google.com/store/apps/details?id=com.appmachine.p5421JJ
And look for it on iPhones by searching for "Travel Secure" and the Morton logo.