This could apply for short-term teams or full-time teams either one. We realize it's a broad question, but — are there off-the-shelf training tools that we can share with others… online courses, for example… that we can immediately put to use? Are there courses that are affordable and easily transferable, which generate communication and teamwork? If so, please click "comment" after the web version of this item. Thanks!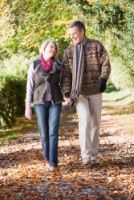 ALONGSIDE is a professional counseling ministry in a retreat format for missionaries and pastors who desire renewal and restoration. ALONGSIDE offers 3-week programs designed to meet the spiritual and emotional needs of leaders who find themselves in a difficult season. ALONGSIDE has been caring for Christian leaders since 2000 and in January 2020, are expanding programs for one session only to Chapel Hill, NC. Visit
for more information.
Here's an event at which cross-cultural missionaries can get coaching, care and regain momentum in beautiful Borneo. Mornings will consist of worship and relevant renewal discussion, with afternoons filled by participants meeting with counselors for input, coaching, listening, prayer, etc. at their own discretion or they may choose to spend time alone with God exploring the island. Leave feeling healthy and effective.
Find out more at
fieldlife.org/retreats/momentum/
or email
macgregor
fieldlife
org (macgregor
fieldlife
org)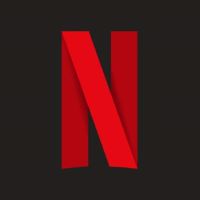 "TELL: Minneapolis" is a 5-day orality training led by the experienced team of Scriptures in Use and TRAIN that will take you through the skills and practices of contextualized biblical storying. Over 100,000 Somalis live in the area, along with a number of other oral, Muslim people groups. By the conclusion, they will help you more confidently share the good news with your Muslim neighbor. You will have learned and put into practice those skills to effectively engage oral learners, bridge to Gospel stories and equip others to reproduce the process. Register at
or for more info contact them at
admin
traininternational
org (admin
traininternational
org)
(Please note that to register for this training, you will need to do so from a computer and not a phone or tablet device; otherwise you will not make it past the gateway page.)
Wondering about your view/input on this new online training course for short-term teams.
Obviously, there's a bit of a cost involved. We're thinking… $24 for each team member will add up. (But perhaps it's not unreasonable since, buying a decent-sized book would have cost $15 anyway, right?) If you'd like to preview the fundamentals of the course, you can jump straight to:
training.xpculture.com/library/xpculture-short-term-missions-participant-course/92552/path/
and you can see the pricing page here:
The designers are great at responding personally if you have questions. But our question here is — what do you think about the format and the content? Please click comment after you've reviewed the material. Thanks!
Brigada has arranged for you and your ministry team to access at no cost to you $1,000 worth of digital productivity skills training and team collaboration tutorials at the online StarTrust Academy.
Included is training on Facebook and Google Ads, MS Office apps, Google apps, Email managers such as MailChimp, AWeber, GetResponse, etc., plus other tools ministry teams use to inform and engage their community. Learn more at…
www.startrustacademy.com/brigada-loaves-and-fishes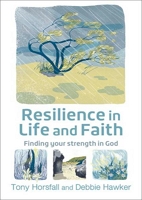 Didasko Academy recently added video subtitles in 20 languages to their free online video-based missions courses. A full list of languages can be found here:
www.dasko.org/courses/multiple-languages
Didasko Academy focusses on training missionaries to reach the UPGs. Course include:
* The Bible and Missions.
* Discipling the Nations.
* Roles in Frontier Missions.
Courses are self-paced, and can be done individually or in facilitated groups.
Got to say — this looks like awesome stuff. And can it be that this training is free — and that donors can pitch in toward the cost if they want? Whoa. Great stuff.
Is interrogation or kidnapping a real concern in your area of the world? This training will help you avoid it, or get through it without compromising your integrity or the safety of others. It's being staged by Fort Sherman Academy, but will take place in San Diego, CA, November 18-20, 2019, 9am-5pm. The cost is $700. For more info write: info
interculturalstudio
org (info
interculturalstudio
org) . Register at:
www.surveymonkey.com/r/Fa19Security
John Hendee has been winning people to Christ for his entire life. Now, he's offering to take you on his next training trip to equip you so that you'll, in turn, be able to train others. He'll take you on an 8-day trip during which he'll teach you how to train others, while you're doing the training. The curriculum is "It's All About Relationship." Learn more at…
www.itsallaboutrelationship.org/
He'll take you to a place like Kenya, Uganda, Cameroon, Nigeria, Zimbabwe, Tanzania, Ethiopia, Sudan, Egypt, India, Mexico, Peru, Ecuador, Chile, Philippines, Ukraine, or Poland. John will help you learn to make a global impact for years to come. To learn more, write him on the contact form at…
www.itsallaboutrelationship.org/contact-us.html
Nebraska Christian College, a branch campus of Hope International University, offers a B.A. in Intercultural Ministry. Courses are available on-site or online, and students may complete many of the course requirements while living abroad. 12 credits are available for an individualized concentration developed by the student and advisor; an additional 12 credits are earned in a senior year residency experience in ministry anywhere in the world. For more information, contact Dr. Andrew Wood at
awood
nechristian
edu (awood
nechristian
edu) . Learn more about the college by visiting…
You can get free video tutorials to help your ministry team be proficient in Gmail, Google Docs, Google Sheets, Google Slides, Google Drive, Google Calendar, Google Hangouts, Google Voice, Google Blogger and more! This gift is from the same friends at Christian Ministry Academy who gave us free access to their 200+ training videos on MS Office (Word, Excel, Outlook, PowerPoint and more). Get started at…
www.christianministryacademy.org/cma-registration
Professionals Global is an agile training organization that comes alongside other missions agencies for one-week training courses. Those courses are offered in Tentmaking, GPA Language Acquisition, and DMM. Professionals Global is led by David & Cheryl Cross who bring over 15 years of missions experience from service with Pioneers in the Arabian Gulf. You can find out more information about training opportunities at
Next time you have a sec, if you speak Swahili or know someone who does, stop by…
and check out the brand new Swahili version of the Zúme Project. Zúme is an on-line and in-life learning experience designed for small groups who follow Jesus to learn how to obey His Great Commission and make disciples who multiply. It takes 10 weeks to complete and is completely free of charge because donors have gone before and made possible productions like this new Swahili version. Yay! Thank you to all those who have made this possible!
Mobile Ministry Forum is offering free curriculum for your own use or for training others. There are 41 lessons in four topic areas: Foundations, Mobile Ministry, Social Media, and Do-It-Yourself Media. Go here to download.
mobileministryforum.org/training-lessons/