Team Expansion, a non-denominational missionary sending agency with its USA sending base located in Louisville, KY, has launched an informal BAM internship called Immerse.
teamexpansion.org/go-2/immerse/
The idea is to take prospective global workers who seek to be intentional about the Kingdom and place them in custom internships with marketplace ministry field people. It's not for everyone — but those who value meshing business as mission (BAM) with disciple-making movement (DMM) strategies will love it. And those who want to invest in the next generation will look forward to empowering its fruit. The timing and duration are customized based on the participant and multiple unique field hosts. If you're interested, please pray — then fill out a profile at…
This "GO Equipped" tentmaker course offers practical tools from experienced tentmakers to achieve proven results. Global Intent, Tent International, Operation Mobilization, and Scatter Global will present tentmaker training at the Operation Mobilization USA HQ, 285 Lynnwood Avenue, Tyrone, GA 30290 (20 minutes south of the Jackson-Hartsfield ATL airport) May 9-12, 2019. The early-bird discount ends April 9, 2019. For more information go to
or contact
registrar
intent
org (registrar
intent
org)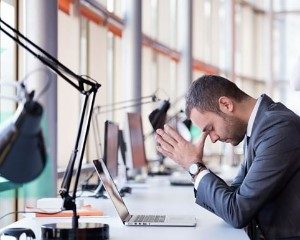 Some refer to it as "business as missions" or "BAM" while others use the term 'marketplace ministries.' Some still just say, "tentmaking," in a throwback to the apostle Paul. Regardless, the idea is the same: How can I integrate my work and my witness as one, regardless of where I serve in the world. Can I be INTENTIONAL about merging the two? Can I actually PLAN my career in such a way that it provides the best avenue for multiplying disciples and churches in answer to the Great Commission? Those are tough questions. They deserve serious answers. Let's pull together some of the best resources here. If you know of others, please mention them in comments following the web version of this item. Thanks in advance for any help you can give.
First, there are several resources listed on the Antioch Journey website. See
http://www.antiochjourney.com/resources
There you'll find resources like these (we've pulled some additional ideas from a friend named Allan and added a few ourselves):
First, to keep in mind the eventual goal (making disciples):
*** Contagious Disciple Making by David L. Watson and Paul D. Watson
*** Miraculous Movements by Jerry Trousdale
*** Scatter: Go Therefore and Take Your Job With You by Andrew Scott
*** The 3D Gospel: Ministry in Guilt, Shame, and Fear Cultures by Jayson Georges
*** http://www.MoreDisciples.com
*** http://www.ZumeProject.com
Then, books which specialize in marketpace ministry:
*** The Missional Entrepreneur by Mark Russel
*** Business for Transformation by Patrick Lai
*** Great Commission Companies: The Emerging Role of Business in Missions by Steve Rundle and Tom Steffen
*** Business as Mission: A Comprehensive Guide to Theory and Practice by C. Neal Johnson
*** Business as Mission: The Power of Business in the Kingdom of God by Michael R. Baer
Can you think of others? If so, please click comment following the web version of this item. Thanks for any help you can give!