Praying Scripture is praying God's way. Unlike many prayer resources with demographic data or prayer points, this 24-page full-color booklet allows you to insert a people group's name into scripted prayers oriented in the Biblical text. Visit …
for FREE downloadable PDFs in English, Russian, Chinese, Ukrainian, and Romanian. Order printed copies in English with up to 50% off on bulk orders. Declare and pray God's truth over peoples living in falsehood.
Did you know that Lebanon might be the only country in the entire Middle East that isn't officially Muslim? And did you realize it might also be the only Muslim country in the entire world in which residents are legally free to change their religion? As a result of these and other factors, some say Lebanon is fast becoming the epicenter of Christian ministry to the entire Middle East. Either way, many believe that whatever happens to Lebanon impacts the spread of the Gospel throughout the entire region. Want to learn more? Want to pray more for Lebanon? If so, just hop on over to witness first hand the highest prayer for Lebanon at…
Join in and change the world through prayer.
To mark its 75th anniversary in 2020, the United Nations will launch the biggest-ever global conversation on the role of global cooperation in building the future we want. Read more about it… and, if you want to make a difference in the future of your world, Kelly O'Donnell asks that you get involved. Most importantly, Kelly is inviting Brigada participants to *pray* for our world. Watch the video (click on the giant graphic) and learn more here…
You'll be able to join the conversation. Contact the UN here…
www.un.org/en/un75/join-conversation
For now, choose "Contact Us" in the top line menu there.
If you could pray for a King, what would you say? What would you ask? If you knew God was bending his ear down to you, to listen to your next prayer for Saudi Arabia — and if you knew He had promised to do whatever you asked, how would you pray? For ideas, visit…
www.prayercast.com/king-salman.html
(Hint: There are some great ideas for prayer here.)
Yes, the campaign sequence has already started, but learn more at…
about how you can recruit others to join — then send them either the PDF copy or order printed copies.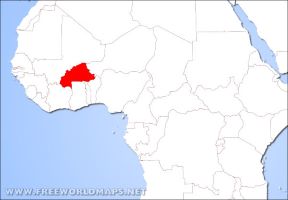 The PrayerCast people wrote recently," Over 200 churches have closed in northern Burkina Faso to avoid further attacks. "If the world continues to do nothing…the result will be the elimination of the Christian presence," said the President of the nation's Episcopal Conference. Though Christianity is the minority (Islam the majority), it is now a quarter of the population! Islam and Christianity have largely enjoyed a peaceful coexistence.
"But this once peaceful country has turned into a hotbed for extremism – and now the long-held peace is threatened. Though Christians have been specifically targeted in recent attacks, this violence has taken hundreds of Christian and Muslim lives and displaced tens of thousands more! Meanwhile, Islam is spreading into nearly every ethnic group, with unreached peoples steadily turning to its teachings.
"It is URGENT that the Gospel reach the Burkinabe – roughly five million have never heard it! And so we pray!" It seems to be our first and best option. But let's not let it be our last.
If you'd like a backdrop for prayer for Burkina Faso, visit…
prayercast.com/burkina-faso.html
Try these easy videos from PrayerCast. Pick up a quick download on Sufis, Sunnis, Shias, and folk-Muslims — and you'll not only understand them, but pray for them too.
www.prayercast.com/folk-muslim.html
This 15-day prayer campaign kicks off October 20th and ends on November 3rd. It's just in time for the Diwali season. Diwali symbolizes the "spiritual victory of light over darkness, good over evil and knowledge over ignorance." Light, in Hinduism, is "knowledge and consciousness". Many Hindus pray 'Asatho ma jyothir gamaya.' ('Lead me from darkness to light'). Of course, Christians believe that Jesus claimed, 'I am the light of the world." Pray that Hindus can find Him as light and hope.
This edition of the 'Hindu World Prayer Guide 2019' is published by World Christian. To learn more, see…
Here's an invitation to all Christian ministries on the island of Hispaniola to come together for a time of prayer, encouragement, and collaboration. It's slated for February 20-21, 2020 at the Hodelpa Garden Suites Golf and Convention Center. The goal is to bring all Christ-followers together to believe God for a Jesus transformation of the island. For more info, contact
bartowbarahona
gmail
com (bartowbarahona
gmail
com) or call 770-881-6621. Tickets are $12 and are available at…
www.eventbrite.com/e/hispaniola-prayer-conference-tickets-70789847339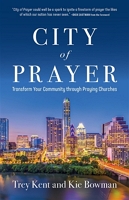 "City of Prayer could well be a spark to ignite a firestorm of prayer the likes of which our nation has never seen," wrote Dr. Dick Eastman in the Foreword to this exciting new book. City of Prayer will be released in mid-September, but you can pre-order your copies today. Learn more at…
www.prayershop.org/City-of-Prayer-p/rev-kbk-bk-001.htm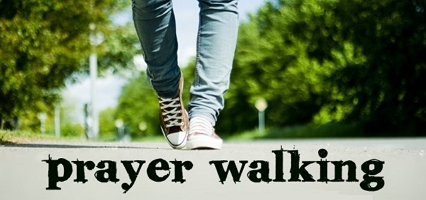 Headed on a prayer journey this fall? Grab some quick ideas in this article by 24-7 Prayer.
www.24-7prayer.com/prayerwalking
The entire set of "Help My Church Pray" stories can help you and your group multiply and intensify your efforts for prayer.
If you pre-order "Moms in Prayer" book, "Raise them Up," you can also participate in a four-week book club with the authors, Sally Burke and Cyndie Claypool De Neve! During the four-week book club, Sally will give participants a behind the scenes glimpse at why she and Cyndie chose the prayer focuses they did including:
*** Praying for Protection
*** Praying Through Suffering
*** Praying for Boldness in Faith
You'll have a chance to ask Sally questions during private Facebook Lives/Zoom meetings and are sure to walk away encouraged and equipped to Raise Them Up! But you'd better act quickly. The book releases on August 6. Pre-order here:
shop.momsinprayer.org/products/mips-raise-them-up-book
(By the way, each week, they will also be giving away Moms in Prayer swag!)