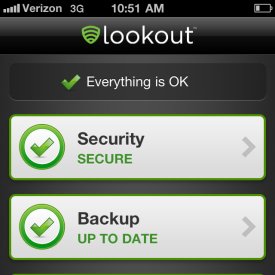 If you had a Lookout, you would. If we thought the iPhone had no vulnerabilities, maybe we should peruse this article:
http://www.zdnet.com/article/iphones-most-vulnerable-among-smartphones/
Well now there's decent app to protect your iPhone called, appropriately enough, Lookout.
https://www.lookout.com/iphone
It has a process monitor which automatically checks running apps for malicious processes. It has built-in theft protection, sending "theft alerts" and issuing a "Signal Flare" feature that saves your last location, thereby helping you find it even when your battery is dead. It will even post a "lost message" on your phone's screen to help you get your device back. Well worth considering.