Then you may check want to check out Preply. They have plenty of real students` requests who are looking for online English tutors.
preply.com/en/skype/english-tutoring-jobs
Obviously, all the normal "let the buyer beware" warnings always apply — but it looks like some real people are willing to pay real dollars if you can seriously help them (or their kids) learn English. Like — $11 dollars/hour — from your house, with no commute. And here's one willing to pay $35 dollars/hour? Whoa. Could you possibly gently use this as a ministry opportunity to those how are also seeking hope and direction?
Wondering about your view/input on this new online training course for short-term teams.
Obviously, there's a bit of a cost involved. We're thinking… $24 for each team member will add up. (But perhaps it's not unreasonable since, buying a decent-sized book would have cost $15 anyway, right?) If you'd like to preview the fundamentals of the course, you can jump straight to:
training.xpculture.com/library/xpculture-short-term-missions-participant-course/92552/path/
and you can see the pricing page here:
The designers are great at responding personally if you have questions. But our question here is — what do you think about the format and the content? Please click comment after you've reviewed the material. Thanks!

Led by licensed counselors, these intimate groups meet on a variety of topics. The 10 week, 1.5-hour sessions are held over secure video for a fraction of individual counseling costs. They are designed as group process, not therapy groups. There will be an educational component and include an opportunity for group discussion and reflection. Topics include: Boundaries – Men, Boundaries – Women, and Help Me Help Others. Registration closes 8/31/2019. Learn more at…
www.godspeedresources.org/fall-groups
Harvestime International Institute is web-based TEE training that is very easy for churches to implement in-house. Subjects only cost $7 each, the content is free, students only pay to do the online exams. HII is a 21 subject, two-year course resulting in an Associate Degree in Biblical Ministries. It's designed for churches and individuals in the Majority World and has an emphasis on practical evangelism and church-planting. In addition to all that, it's even mobile-friendly. Learn more at…
or email
johned
cybermissions
org (johned
cybermissions
org)
Next time you have a sec, if you speak Swahili or know someone who does, stop by…
and check out the brand new Swahili version of the Zúme Project. Zúme is an on-line and in-life learning experience designed for small groups who follow Jesus to learn how to obey His Great Commission and make disciples who multiply. It takes 10 weeks to complete and is completely free of charge because donors have gone before and made possible productions like this new Swahili version. Yay! Thank you to all those who have made this possible!
Whoa. Nobody. Then … raise your hand if you've ever trained in it. Yikes. Nobody again. Want to fix that? It's easy. Our Member Care Coordinator (thanks Jenny) recently told us about a resilience course we can take *online* without having to miss a thing. No travel. No skipped meals. No dorms. Do it right from your den. It's a course two-week online course designed to give you tools to understand and grow in resilience and to keep your life and ministry true to your calling. And it'll only set you back $50 bucks or so. See it at…
www.missiontools.org/resources/sr/
Get the whole shooting match — the content, community, consultation, and connections you need to harden your armor. It could save you (and your church or org) a bundle when you don't quit prematurely. Try it. Let is know what you think in a comment, afterward. We'd love to hear from you.
Many believe that a TEFL Certificate (Teaching English As a Foreign Language) is the fastest way to get a job overseas and an ideal way to empower refugees and immigrants in the U.S.! Start yours today online!
ConnecTEFL is an affordable, professional 120-hour TEFL certification program that can be completed online anywhere in the world! The certificate meets the globally accepted TESOL International short-term certificate standards and makes you marketable in about every country in the world! For more info, stop by…
It's kind of amazing. By the time they're done with phase 1, Zúme training (an online and in-life, web-driven experience designed to help a believer learn how to make and multiply disciples, leaders, churches, and movements) will be translated into Amharic, Arabic, Bengali, Bhojpuri, Burmese, Chinese (Mandarin), Chinese (Cantonese), Farsi, French, German, Gujarati, Hausa, Hindi, Indonesian, Italian, Japanese, Kannada, Korean, Kurdish, Lao, Maithili, Malayalam, Marathi, Oriya, Panjabi (Eastern), Panjabi (Western), Portuguese, Russian, Somali, Spanish, Swahili, Tamil, Telugu, Thai, Turkish, Urdu, Vietnamese, and Yoruba. You can always see the latest progress by visiting:
docs.google.com/spreadsheets/d/12NUKhKfJl4ZnqegEdkHadlYMf2oHuEKIjNmyZI78TeA/edit
These 40 languages are the first languages of over 5 billion people. And guess what: All 40 languages are now funded, along with an app that will make it possible for you to show the video in any of those 40 languages on- and off-line! Learn more at…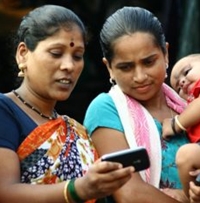 "This course helped my team and me develop our digital media strategy by looking at how people make meaningful faith decisions and ways our websites and social media can encourage that."
Sign your team up for this mentored online course, offered through Mission Media U, that runs from February 14 to March 14. Group discounts are available.
www.missionmediau.org/courses/foundations-of-media-strategy/
As of now, a lot is still up in the air about Facebook's decision to merge WhatsApp with Messenger and (of all things) Instagram. Our earlier item mustered several insightful comments. See those at…
www.brigada.org/2019/01/27_25705
One Brigada participant tried to speak my language with his anonymous comment. "There's a lot of information that's missing overall. Because WhatsApp was phone number based, I was always skittish about it to begin with. The purchase by Facebook didn't help. This isn't THE nail in the coffin, but it sure seems to be attaching another side panel at the least. IF they actually do bring true end-to-end encryption, and not end-to-server encryption or some other such word twist, to the other platforms then that is somewhat hopeful news. However, I have a feeling that there will be a good amount of meta-data leakage in whatever they create. From what I understand, most find that it's connections, not the content, that is of the most value. Those connections, the meta-data, are things like who's talking to whom and what are the relationships that are in common between the groups. Having the phone number is a valuable piece of meta-data. [And here's the part in which he started talking my language. : ) ] Being able to say that this phone number likes M&Ms and talks to this phone number who likes M&Ms, and all these M&M lovers like to watch Jack Bauer, so these phone numbers will probably like Jack Bauer, is essentially marketing gold. Now replace M&Ms with a street drug and "like Jack Bauer" with "have a police record". Take it a step further with your imagination regarding a Police State…." I get his drift. I'll leave his name out of this discussion (because, as you can see, he's security conscious, but the truth is — he's spot-on. Time will tell. Either way, with all of the security lapses of which Facebook was accused over the past year, can we really believe they'll pull off this kind of confusing merger and make it secure? That's the question.

GRC is accepting new video counseling clients! With the addition of new staff members, GRC has the availability to take on new online clients through their secure video counseling service anywhere there is an internet connection. Their desire is to make care available to Global Workers around the world who have no access to mental health resources. Learn more and "Get Started" at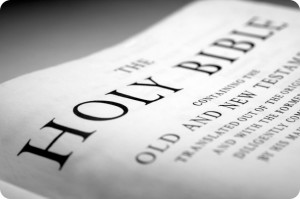 Have you been following the development of the folks at MissionAssist in UK? They've now succeeded in getting the entire Bible up online (accessible by anyone for free!) at …
What does this mean for you? If you're an English teacher, it means you can guarantee your students a clear and simple set of easily-memorized passages. Learn more about Easy English in this Microsoft PowerPoint presentation:
http://www.easyenglish.info/about-us/easyenglish-intro.ppt
(Thanks to MissionAssist for their tireless efforts, and thanks to Tony for bubbling this back up to us again! It's been too long since we promoted their site.)