Try these easy videos from PrayerCast. Pick up a quick download on Sufis, Sunnis, Shias, and folk-Muslims — and you'll not only understand them, but pray for them too.
www.prayercast.com/folk-muslim.html
While traveling in Asia this past week, we were visiting a conference center and hotel with a view of ascertaining whether or not it might serve as a venue for an upcoming conference. More than once during our visit, the Muslim "Call to Prayer" broke into the calm of our meeting. It served as a grim reminder that we were never very far from our purpose (to multiply disciples and churches among the unreached). Of course, not very many passers-by seemed all that affected by it. And of course, in the business meetings we attended, not even one person asked to be excused so he/she could go to the mosque. It looked like this loud call to prayer was landing on deaf (or perhaps numb) ears, making little or no impact in most of the daily lives of those with whom we were interacting. It was, in the end, seemingly just a cultural practice rather than a calling-out of those who are faithful.
Does Christianity have any similar practices? We're talking about the kind which remind us to do something, but, in some ways, fail to move us to action? What about church bells? …communion? and, in some ways, what about weekend worship services themselves. (When we scan the crowds, reading the faces, sometimes it appears that many are there just going through the motions.)
So our question is this: How can a time-honored tradition (like the Muslim "Call to Prayer" or the Christian "morning communion") escape the curse of over-familiarity? And how do we keep over-familiarity from breeding contempt?
If you've got ideas please click Comment. Help us figure out how to escape from habits for habits sake — those which yield little, if any, fruit inside our soul or the soul of the one standing next to us — or even 12 time zones away on the other side of the globe. Maybe they aren't so far away from us when it comes to keeping our heart in critical worship practices.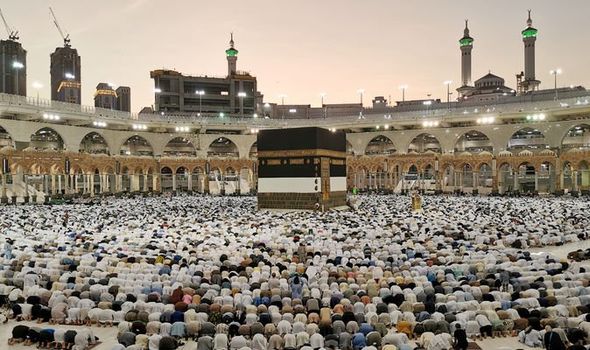 Want to learn more about the Hajj (the Holy Pilgrimage to Mecca mandated to all [male] Muslims [who can afford it]? It's easy: Just go to…
www.prayercast.com/hajj-pilgrimage.html
and sign up for daily videos from PrayerCast.com. They're awesome.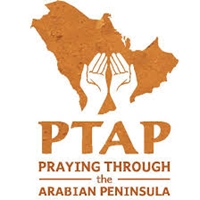 Hats off to the people at pray-ap (Praying Through the Arabian Peninsula, otherwise known as PTAP). They've developed a superb website for the upcoming time of Hajj to Mecca (Aug. 9-11). Of course, many Muslims are already traveling there to go on the spiritual journey of a lifetime. The idea behind the site is to pray that they would journey into the presence of the Lord Jesus Christ instead. They're asking us to join in praying for the 2.5 million Muslims who will be performing the Hajj this year. Would you and your group consider praying? If so, learn more at…
They've placed videos and information there in 8 languages, including English, Korean, French, Portuguese, Arabic, Spanish, German, and Chinese. Oh — and by the way — Prayercast is reportedly preparing more for the Hajj as well. More on that soon.
Have you ever studied these Madrasas or religious schools in Islam? We searched for a polite and fair explanation. Here's one sample we found…
theconversation.com/what-are-madrasa-schools-and-what-skills-do-they-impart-99497
But even in this most cordial explanation, we still remain troubled. Notice how the article points to the fact that these Islamic religious schools tend to teach concepts such as holy war — and some even teach students to dislike (or hate) Western ideals. This prayercast helps bring critical issues into focus:
www.prayercast.com/madrassas.html
Would you pray with us that God will guide the religious leaders in these schools? Pray that Christians can better understand how to relate to this kind of teaching, offering positive alternatives that aren't judgmental or biased but still bring openness to following Jesus as Lord.
What's YOUR take on Madrasas? Feel free to write anonymously if you prefer. Thanks for your response.
I'll be honest: Ramadan was a spoiler for me. I looked forward to getting up every morning and catching the latest new PrayerCast video from the folks at OneWay Ministries. Once again, we're all grateful for their work. But you can show their videos any time. By God's grace, they assembled them in such a way that their use will be timeless. See the entire set at…
www.prayercast.com/love-muslims-home.html
by scrolling all the way to the bottom of the long page.
24:14 is currently compiling resources from teams, churches & organizations to share with the broader network to help launch disciple-making-movements and training hubs across the globe! As they do this, they have received a specific request for resources sharing about DMM principles specifically in Arabic, & they'd love to see if any Brigada subscribers have any! If so, please click comment, if those are publicly available on the web, and share the URL. If they're not publicly available, please email
morgan
2414now
net (morgan
2414now
net) with those Arabic materials/resources or connections to translators.
Over the past few days, we've heard from multiple individuals that there are certain kinds of drama that set off a kind of "embarrassment-on-behalf-of-the-Body sensor." For example, if a video presents Islamic immigration as something horribly wrong — whereas you're happy to have Muslims moving nearby because you can't wait for them to encounter Jesus as the one who can take away their sins. But when you hear that drama in a video about Islamic immigration, you're just … a little… embarrassed on behalf of Christendom? Does that happen to you? And what sets it off in your own life?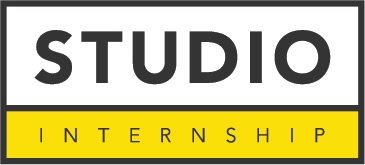 Registrations are being accepted for the Fall cohort of Studio Internship. Studio is a 3-month training experience for cross-cultural workers headed to the Muslim world. Emphasizing both hands-on outreach and practical training, Studio is for those eager for preparation in resilience and fruitfulness. Veteran field workers will coach and mentor you as you apply your learning in our community of practice. For information go to…
or write:
info
studioteam
org (info
studioteam
org)
First, you have to be a native English speaker in your 20's – early 30's. AND you have to have a certificate to teach English such as: TELF, TESL, ESL, TESOL, CELTA. You'll receive $1000/mo, paid cash in dollars each month (living expenses & health insurance total half this amount). The opportunity is for this Sept 1 – May 31 and you'll receive free flights to & from Makhachkala, Dagestan, Russia. You'll also receive a furnished apartment with utilities (absolutely free!). But better apply soon. The deadline is April 30. For more information, contact Khabib Nagaev, the School Director, via email at…
Khabib
Nagaev
gmail
com (Khabib
Nagaev
gmail
com)
See images of the school at…
www.instagram.com/istore.academy/?hl=en
Looks fun! : )
The numbers don't lie. One in 12 school pupils in the UK is now brought up in the Islamic faith. The 2011 Census there suggests that the Muslim population in England has risen by 75%. Some 30% of all Muslims in England and Wales are aged 15 and under. In at least one city, 80% of school pupils were described as being Muslim. London is being described as 34.5% Muslim, with large populations of Sylhetis and Somalis. See the origin of these stats at …
https://www.dailymail.co.uk/news/article-2950372/Number-Muslim-children-England-Wales-doubles-decade-one-12-school-pupils-brought-Islamic-faith.html
Our suggestion is — greet these stats with hearts that are prepared, open, and ready to share the person of Jesus. One way to learn how — see the next item (Item #11).
Perhaps you've heard of the conference, "Engaging Islam." Perhaps you've wondered what it is. Well, there's never a better time to go find out. Check it out at…
www.engagingislam.org/events/2019/5/24/engaging-islam-weekend
All the details are there — dates, times, fees, the works. A lot of our workers have taken this course and it inevitably prompts the worker toward greater boldness and initiative to enter into spiritual conversations with those they meet in the Muslim world. Betty hurry and sign up though. The conference is just a month away.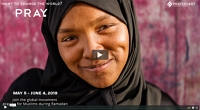 I can only think of one reason why you wouldn't want to take part in this special prayer emphasis: Wait. I can't think of ANY.
Take a look…
prayercast.com/love-muslims-landing.html
Please consider signing up to pray. Because … check this out. This is the caliber of daily videos you'll see during Ramadan this year. All brand new. All powerful. And all prompting you to pray like never before — to love Muslims … during Ramadan.
https://vimeo.com/291193744/3f1af42f77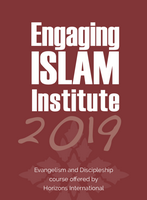 Missionary to Muslims? Have to leave your field? Want to keep ministering and keep your missionary supporters when you return to the U.S.? G.R.O., near Seattle, offers blogging websites and Internet radio stations to M.B.B.'s to reach Muslims. They need missionary workers in the Seattle area to help them maintain and expand their outreach. Even if you're not technical, you're needed. Your contacts and help are the key. To learn more, write…
mike
globalradiooutreach
org (mike
globalradiooutreach
org) .
or visit…