It's no secret that hundreds (thousands even) are coming to Christ in the midst of discover Bible studies. Here's another site offering guidance on how to facilitate those:
This one must come from an international student ministry. It's available in several languages.
The Network for the Missiological Study of Global Movements to Christ is calling for a "Movements Research Symposium," Oct. 1-4, 2020, in Beirut, Lebanon. They've attracted at least 3 experts — David Garrison, David Lim, and Craig Ott. Their goals are to encourage research, empower front-lines implementers, foster critique, investigate the relationship between DMM and transformation, and ask for published materials on all the above. It sounds like a great meeting. In particular, they want to focus on "praxis" — what people are DOING. They've supposedly talked Ted Esler and Steve Addison into going. They asked us to consider it too. Would you consider it as well? Learn more at…
muslimministry.blogspot.com/p/movements.html
Fill out the form at…
docs.google.com/forms/d/e/1FAIpQLSfq0xQaq7DQ7c1m1iKuawkiHcoptYa1pHluf6p3WEGwkrf9LA/viewform
or write to
movements2020
gmail
com (movements2020
gmail
com) (and they'll answer from a secure email).

Here's a two-hour, all-out motion picture – filmed all over the world with beautiful cinematography that will prompt many questions about disciple-making movements (DMMs), Iran, the Middle East, Muslims, and more. You could *easily* ask your small group, youth group, DMM group, or Sunday School class to watch this movie through the week then gather in your normal group to discuss it. Come up with 5 penetrating questions while you watch it (then please post your questions in the comments so others can use them) and … bam… you have a VERY engaging discussion with real-life issues. For example, "Prior to watching this movie, what were your thoughts on Iran? How did this movie change them?" or "What were some of the principles mentioned that you didn't previously associate with DMM?" or "Imagine you're living in Iran. Would you take the kinds of risks that these believers are taking? Why or why not?" You'll think of dozens more. "Are there portions of the movie that you just can't or won't believe? Are there practices you just can't accept into your life? Why?" It's free. It's engaging. And it will stir you. Volume II is the one particularly worth watching (all due respect). (Note: We kind of thought there was a gentle pitch for the organizations who produced the movie (especially near the end) but, hey, that's typical, right? And note that we know nothing about those organizations. But the movie is engaging either way.)
(Thanks for the tip, Jeff!)
Perhaps you've heard that, over the years, Radius has created some doubt in the minds of some American ministries and churches as to whether Disciple Making Movements really create healthy churches and Christians. The Missions Podcast has been sympathetic to that perspective. A few weeks ago, they decided to do a podcast with a DMM advocate. They chose Glenn Sunshine to do the interview because of his strong historical and theological background. We believe you will find it interesting. Hear it at…
missionspodcast.com/podcast/disciple-making-movements-a-critical-discussion-with-dr-glenn-sunshine/
or wherever you get your podcasts by choosing the "Missions Podcast."
Interested in Iran? Also interested in disciple-making movement (DMM) life strategies and practices? You're in luck. Check out the documentary at…
https://vimeo.com/355269771
Now, in a four-hour "DMM/Zúme Experience," you can come away with a much deeper understanding of disciple-making movement (DMM) strategies and life practices AND learn about Zúme at the same time. (Zúme is a 10-session, 20-hour online and in-life experience designed to help your group learn and DO fruitful strategies that might lead to a disciple-making movement (DMM) in your own church, town, and region. In this "live training" experience, you get a 'taste of DMM" in just four hours. Instructors include Frank S. (a lifetime worker in SE Asia), Curtis Sergeant (author of "The Only One" and portions of "More Disciples"), Doug Lucas (author of "More Disciples"), Eric D, and others. You'll love how practical and biblical the whole approach is. Plus, you'll get a free hot breakfast! : ) The venue is just a block away from the Kansas City Convention Center (Grace and Holy Trinity Cathedral located at 415 West 13th Street, Kansas City, MO 64105), 8am to 12 noon on Thursday, November 14, 2019 (a buffet breakfast will be served). Learn more and sign up at….
This workshop is timed to coincide with the start-up of the International Conference on Missions (ICOM), which begins Thursday evening, Nov. 14th, at the Kansas City Convention Center. So you can come to the DMM Experience then stay for a day or two of ICOM while you're there.
Mark Goering posed this question in his little training video at…
https://www.youtube.com/watch?v=zsJ-oBew6A8
after having visited the One Body Global Church in Tampa (that must be Lee Woods's group, right? — so maybe he was attending the 2414 deal a few weeks ago?). His little 4-minute video should give us all some food for thought about how we seek shepherds for the long haul in the disciple-making movements for which we are all praying. What's your take on his thinking?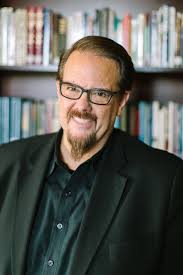 The actual title is, "Church Planting Approaches in Tension: Traditional Versus Movements," but either way, this is the way a debate should be. Proponents who are great friends, plenty of time for responding, presenters with lots of experience in their topic, and much, much more. If you ever wanted to see a REAL debate between traditional church-planting approaches vs. a CPM/DMM approach, please watch this one:
https://www.youtube.com/watch?v=G5cvuFg1VVE&feature=youtu.be
Note that Missio Nexus doesn't require you to "join" in order to watch this key session. Bless you Missio Nexus!! This one is worth watching. So, after watching it — your thoughts on who "won" the debate? Just click "Comment" after the web version of this item, please.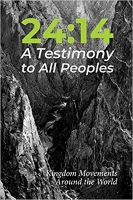 You can buy it at…
https://smile.amazon.com/24-14-Testimony-All-Peoples/dp/1687755868/ref=tmm_pap_swatch_0
But did you ever hear the phrase, "You never get something for nothing?" I'm afraid 2414 is out to break the mold. Their new book, "2414 — A Testimony for All Peoples," which is intentionally posted online absolutely free of charge and it's packed FULL of vision, scripture, case studies, and helpful tools. Compiled by top-notch trainers (Dave Coles and Stan Parks), it's actually a collection of a TON of articles and training pieces. And you can find it TODAY on the web for free in all its 345-page splendor simply by browsing to:
www.2414now.net/wp-content/uploads/Compiled-2414-Book_For-Conversion_Paperback_v2.pdf
You'll learn about church-planting movements (CPM — otherwise known as disciple-making movements or DMMs). You'll see how groups of all kinds fit in with that strategy. You'll read about case studies, movements in the Bible, and lessons learned in the American church and with agencies. Plus you'll be able to acquire all kinds of helpful tools for your own work. They could have asked $20. But they didn't. Get the printed version for $8.52 and the Kindle version for under $1. Or just download the PDF version for free. It's your choice. Well done, 2414!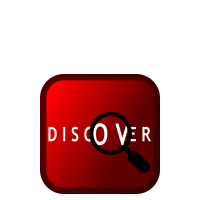 A new version of the Discover App for Android has just been released, with three Discovery Bible Study series in Turkish. There is also a brand new video leader's guide to encourage multiplication amongst Turkish speakers. Get it now from the Google Play Store.
play.google.com/store/apps/details?id=org.discoverapp
The iPhone version will follow shortly.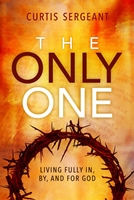 He's trained thousands — who have gone on to disciple HUNDREDS of thousands. In fact, probably only God knows — because Curtis would never tell. His humility wouldn't have allowed for it. But now, you can order his first ever book — and he's even arranged for you to receive it digitally for free. Just click to…
Click the button, "Get the free ebook!" Or read some of the endorsements first. We've read it — and it's worth any price. Because it will help you, truly, become a disciple worth multiplying. The secret for all of us will be — that we read and DO it. "The movement starts with you."
There are two recent books from two of the largest CPMs/DMMs in the world: Ying and Grace Kai's Training for Trainers (WIGTake, 2018), and Victor John and Dave Coles, Bhojpuri Breakthrough (WIGTake 2019). Both books are available for volume discount at
www.churchplantingmovements.com/index.php/vertresources/bookstore
These two movements alone have resulted in more than two million baptisms. Please don't forget to keep praying for Grace, who, interestingly, is the discipler of Ying. She's had a stroke, though, so far, it looks fairly mild. She's lost some mobility, however. Please pray hard for her.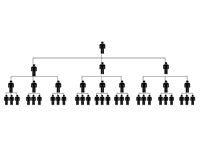 Can you remember when there were approximately 100? (I remember. David Garrison was talking about 100 as recently as the mid-2000's.)
Can you remember when there were 700? (I remember. Jerry Trousdale was writing about 700 as recently as 2015.)
How many movements do you think there are today? You might be surprised. Verified by researchers whom I (Doug) know and trust implicitly, the numbers don't lie. There are currently:
– 3293 known CPM Engagements, – 1006 CPMs (Stage 5 multiple streams of 4+ gen churches), – 73.0 million believers in all CPM engagements, – 4.3 million known churches in all CPM engagements, – An average of 72K believers per CPM, – An average of 17 believers per church in CPMs worldwide.
Source: A Private phone call for those tracking and multiplying movements affiliated with 24:14.
Thank you Lord for this amazing progress. Please — fire into flames the gifts of those who are following you to help these movements!!!