Over the years, we have "stumbled" into Etnopedia at least three times. (See https://brigada.org/2019/09/15_26990 in 2019, https://brigada.org/2013/07/21_12156 in 2013, and again at https://brigada.org/2009/09/27_2666 in 2009.) The idea is fascinating. This past week, we interviewed one of its key movers and shakers. To hear the entire story, click "Read more."
Here's a compendium of our interview with David Markham:
Brigada: Thanks for talking with us, David. Can you tell us who you are and what is your connection with Etnopedia please?
David: My name is David Markham. I work with a community of translators and researchers on Etnopedia.org. I was there in the beginning, in 2006, when Etnopedia was started to provide people profiles in Spanish for the Latin mission movement. It has grown to other languages now. Our still small community is growing as well as the content and the systems to provide field researchers the ability to give us more accurate information on the status of the Gospel among the people groups.
Brigada: Exactly what does Etnopedia do?
David: We merge world people lists to give visitors updated information in one place. Our current focus is providing accurate information to the Spanish and Portuguese speaking missionary movements. Others have taken the opportunity to provide their mission movements with people profiles in their language.
Brigada: Can you give us an example of how it works:
David: Sure. For example, in 2012 a few brothers in the Ukraine and Russia started to work on the Russian portal of Etnopedia (translating people profiles from English to Russian). They only translated profiles of the people groups from Russia into Russian. They did it for missionary mobilization in Russia and for all those who speak Russian, like the Ukrainians. Once they finished the translations, they began to make maps for their people groups. Etnopedia has a cloud-based mapping system which they used. All the maps they made can be seen on the profiles translated into German, English, Spanish, etc.
Then, something awesome happened! Someone working on the Russian portal, decided to travel to many of the people groups to gather new data on their reachedness! They came back and updated their profiles with a color which crosses all language barriers. This new information gives updated reachedness data to all the other language portals. Now we all have updated reached status information for people groups in Russia. Imagine if Christian researchers from all the countries of the world would start to do this!
The Russian research team added people groups that are not on any major people group list. Some might call this duplication or overlap. But we need this information because only about 85% of the world's people groups are identified. We allow the field researchers to add people groups that we might not consider "valid" when in fact the Biblical mandate goes deeper than just Ethnos.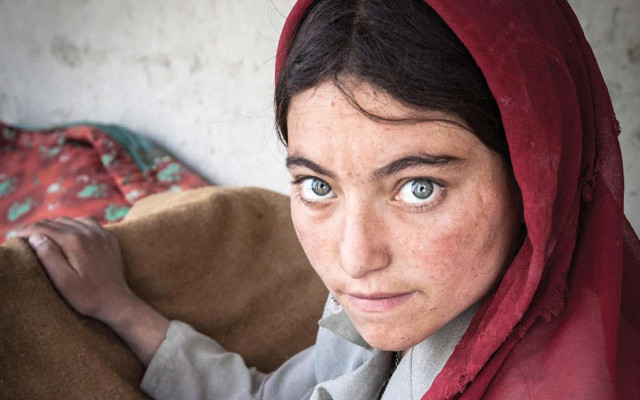 Brigada: How many people groups do you think there are in the entire world?
David: In the 1980's it was estimated that there were about 24,000. This includes tribes, clans, and castes. Jesus Christ is so high, exalted, and sufficient in his sacrifice for the sins of the whole inhabited world – kosmos, that his commission extends as far and as wide and deep as you can go with that message.
Revelation 5:9 And they sang a new song, saying: "You are worthy to take the scroll and to open its seals, because you were slain, and with your blood you purchased for God persons from every tribe and language and people and nation. Those words are phulé, glóssa, laos and ethnos. They are not the only words given to the body of Christ in the New Testament as our mandate. There are more, and they are much deeper than just ethnos. They include, clans, castes and any other barrier that would isolate people from access to the message of their only hope!
Brigada: In your opinion, what does today's mission movement need to do next, with people group research?
David: What we really need to do is to move people group research to the cloud, just like the Russian speaking missionary movement did. Only then will we start to gather the information on the smaller people groups, tribes and clans.
The Etnopedia Community is so concerned with not leaving out one people group off the Russian people list, that we are willing to allow what some might consider invalid, duplicated or overlapping people groups so that the Russian field researchers tell us what the needs are. After all they live there. More importantly, the field researchers need to take ownership by touching the data. If they are involved in the whole process, they will make their people group information their own and use it to mobilize.
Brigada: Does your research seem "messy" sometimes?
David: Sure! But, for example, the outcome can be new researchers learning and giving back to the missionary movement speaking, for example, German, Spanish and other Languages. The Nepal page on Etnopedia is the messiest and most accurate people group list in the world for the peoples of Nepal, and it is not complete. https://en.etnopedia.org/wiki/index.php?title=Nepal. The Pashtun people page is the messiest and most accurate people list of that group. https://en.etnopedia.org/wiki/index.php?title=Pashtun The red links are uncreated profile pages. We need experts on Nepal, the Pashtun and other regions and peoples to tell us the reality on the field. Will they need training? Of course they will. Will they need to learn some standards? Absolutely they will. That is why we work in a community. Many people are looking over your work.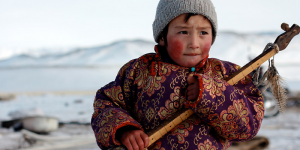 Brigada: Forgive us, but your project reminds us of Wikipedia. Is there a connection?
David: Not technically. But the background ideas are similar. Wikipedia is solving problems that could have not been solved without gathering a group of people from across the world to work together in a community of practice. Scientific and mathematical problems are being solved behind the scenes because it is a multilingual project in the cloud. In our situation, similarly, we need many people looking at Nepal and the Pashtuns learning and touching the data on its people groups tribes and clans. Etnopedia runs on the same software that Wikipedia does, so there is no need for coders, instruction manuals or interface translations into Russian or any other language.
Etnopedia/Wikipedia also has an elaborate system showing the change history. This helps the community learn from one another. We are not worried about a new researcher or translator making mistakes because their mistakes can be globally rolled back. Better yet when someone new makes a mistake their mistake is corrected, and they learn by the community chipping in on that way. A community of researchers is being trained by a growing and learning group. The best researchers are needed to come together and work together to disciple and train a new generation of mission information workers.
Brigada: What are your limitations?
David: Some might complain that you cannot do advanced queries on Etnopedia. That is true at the moment. Currently you can only sort on peoples, countries, religions and unreached. We do have a plan in place to do all the advanced queries one would ever need. But right not we are too focused on getting totally unreached profiles into other languages.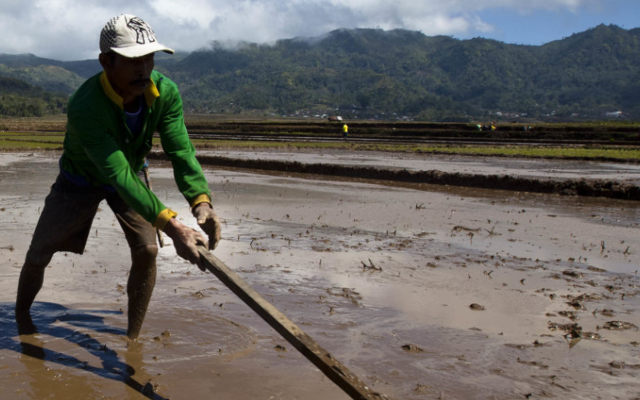 Our query system is simple text or code that lets you sort out continent, reachedness, population, country, Bible translation status, religion and even shows you how many UPG movements are focused or engaging that particular people group. It can show much more but we need coders. I am not sure their time would be best used there. They would do better mapping or creating new totally unreached people profiles. There are a lot of new people groups to profile and map. The sooner we can get them profiled, the sooner they will be translated into other languages and get out into their missionary movements. However, if someone wants to help on the coding project, send an email to info@etnopedia.org. If you want to become a researcher or translator send an email too!
Brigada: What do you say to the people these days who want to redefine the term "people group" or totally alter the concept?
David: If you have a different definition of people group, send an email. Call them what you want: People groups, People groupings, Ethnic peoples, Ethnic groups, Tribes, Tribal Sub-divisions, Clans, Sub-clans, Castes, Sub-castes, Subgroups, Communities, Religious groups, Ethnolinguistic groups, Ethnocultural groups, Ethnosocial groups, Ethnic minorities, Exogamous groups, Socio-Ethnic peoples, Hidden peoples, Pocket peoples, Unengaged peoples, Untouched peoples, Forgotten peoples, Unimax peoples, Bridge peoples, Unreached people groups, UPG's, Least reached peoples, Less reached, People clusters, Ethne, Ethnos, Geopolitical peoples, Language groups, Tongues, Dialects, Variants, Nations, Nationalities, Multi-Lingual Ethnic Groups, Multi-Ethnic Language Groups, Races, Families, and the list goes on.
Brigada: We love your flexibility. For you, what's the root idea?
David: If there is a barrier, Jesus wants his Body to be out there. Even today, in 2020, there is still a great need for thousands of cross cultural, Bible translating, discipling missionaries to go where the need is, wherever there is a barrier to his message, to the ends of the habited earth!
(Brigada: Thanks to David for the time he took to help us understand Etnopedia's focus. Reach David by emailing him and the team at info@etnopedia.org.)