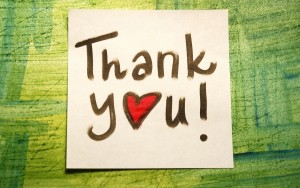 …to speed along Brigada from our screens to yours. One gentleman, a worker in Southeast Asia, wrote this past week, "Thanks so much Doug! I pray that God would provide greatly for Brigada and the work that you do. I wish we could have given more to help you get to 100%. I look forward to all the great nuggets of information contained in Brigada. I am always amazed that you are able to generate such great content. I have found so many helpful things on Brigada over the years! Things like insurance, travel tools, great apps, books, websites, blogs, missions video's and many others. Keep up the great work!" [We appreciate the encouragement, prayers and the financial boost! God bless you!]
This brings total giving during all of 2015 to $11,487, which is simply amazing. AMAZING.
All 2015 gifts must be received no later than Jan. 15, midnight. To join them, just date your check Dec. 31, 2015, and mail, made payable to Team Expansion (Brigada), 13711 Willow Reed Drive, Louisville, KY 40299. Team Expansion is a 501(c)3 incorporation so, for USA citizens, your gift to Christ through Team Expansion is tax-deductible. If you'd rather give online, just click "Donate" in the upper right corner at brigada.org . All online gifts given prior to midnight on Jan. 15 will be counted toward our 2015 fundraising goal of $17,120. We're 67% there. Only $5633 to go. 56 True Fans of Brigada within the next 7 days — and we're golden. Or one generous donor with one single gift of $5633 would do it. Please join us in praying. And once again, Thank you.