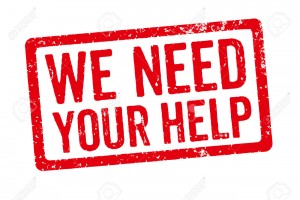 After today's edition of Brigada, there are only 4 editions remaining in 2015. Would you consider giving the gift of Brigada to someone you might never meet? There are nearly 7,000 readers of the email version of Brigada (plus those who read the web version). Roughly half of those live outside the USA and Britain. Many live in contexts in which they will never have the chance to undergird Brigada's weekly message of missions resources, trends, and motivation to fulfill the Great Commission. Your gift of $100 (or the amount you choose) will empower them with an entire YEAR of encouragement and being "in touch" with a world full of opportunities.
We've worked off of a budget of $17,120 annually for over a decade. This covers the costs associated with domains, email-sending services, light marketing costs, and a part-time assistant to help with compiling and publishing. Everything we do is associated with reaching unreached peoples. If your church, family, or business would consider chipping in, we'd be very grateful.
So far in 2015, Brigada fans have given $4886, including the most recent gifts below. This means we have $12,234 to go. That's just 122 "True Fans" of Brigada who would each give $100 to make the year end well. Might you be one of the 122?
To help, just mail a check payable to Team Expansion (Brigada), 13711 Willow Reed Drive, Louisville, KY 40299. Team Expansion is a 501(c)3 incorporation so, for USA citizens, your gift to Christ through Team Expansion is tax-deductible. If you'd rather give online, just click "Donate" in the upper right corner at brigada.org .