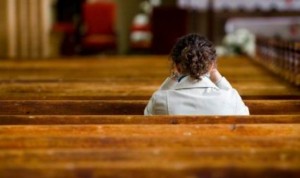 Everybody always talks about the Lord's prayer as if it's the one in Matthew 6. But what about his prayer in John 17? There, he prayed, …
"My prayer is not for them alone. I pray also for those who will believe in me through their message, that all of them may be one, Father, just as you are in me and I am in you. May they also be in us so that the world may believe that you have sent me. I have given them the glory that you gave me, that they may be one as we are one: I in them and you in me. May they be brought to complete unity to let the world know that you sent me and have loved them even as you have loved me."
Yikes.
In all our zeal to discover doctrinal purity and truth, have we forgotten how passionately Jesus longed for us to be united?
What would happen if the world saw all of us cooperating in helping alleviate suffering? How much more good would be done if we could reduce or eliminate duplication?
What's your take on the stuff that separates us? How much more good do you feel we could do if we could just learn to do it together? Comment on this item by clicking "Comment" following this item on the web. And thanks in advance for your opinion.