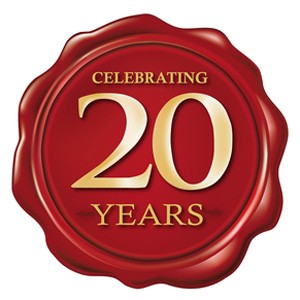 On January 25th, Brigada will celebrate its 20-year anniversary. Since January 1995, we've been sharing resources, motivation, and trends to finish the Great Commission and multiply the impact of the Great Commandments. In light of this landmark, and in view of the fact that we are so close to the finish line for the December 2014 campaign, we have extended the window of opportunity through this Sunday, January 11th. Thanks to the gracious response of a host of great friends and partners, we are just $3841 short of our campaign goal of the budget goal of $17,120 which would cover a year's worth of Brigada expenses. Would you join those who have already stepped up to the plate with a gift of $100 (or any amount, actually)? This is your last week to pitch in for the 2014 goal. Gifts arriving after Sunday, January 11th, will still be greatly appreciated, but will count toward the 2015 campaign.
There are two ways to partner financially: To give online, just scroll to the top of our website and click "Donate." You don't need a PayPal account to give online. (If you reach a screen asking for your PayPal I.D., look on the left side of the screen, about halfway down, and find the prompt which says, "Continue without a PayPal Account.")
If you'd rather send an old-fashioned check, just make it payable to Team Expansion and send it to: Team Expansion (Brigada), 13711 Willow Reed Drive, Louisville, KY 40299, USA. (And by the way, Team Expansion is a 501(c)3 incorporation so, for USA citizens, your checks made out to Team Expansion are tax-deductible.) And if you haven't already done so, would you consider suggesting this cause to your local church missions team and/or global outreach pastor please? We appreciate you!