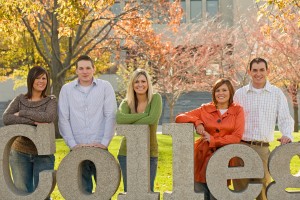 In the July 27th Brigada, we asked about scholarships for children of missionaries, how to connect or find them, how to sign up, etc. The Brigada audience came through bigtime. Steve wrote, "As already noted in the posts above, there are, thankfully, options out there. As someone who married an MK then raised four MK's, I appreciate your having this discussion on Brigada. I currently work at Cincinnati Christian University. At CCU we offer an MK scholarship that covers room and board charges, and may be combined with other scholarships that we offer toward tuition charges (see
http://www.ccuniversity.edu/catalog/college-scholarship-grants-awards/
Steve continued, "Taking into consideration these scholarships, Pell grants, and other scholarships outside the school that might be available to the student, this should go a long way toward covering the cost of college. Other Christian colleges and universities offer scholarships as well. I strongly recommend researching a variety of schools and finding not just the best scholarship offer, but the best fit for the student. Take the time to do campus visits if at all possible. It might take a discussion with the admissions office to find all the scholarships for which your student qualifies, so don't be discouraged if your initial web search doesn't yield all that you need. If you like the quality of the school, and it's a good fit for your student, take the time to talk with them before you make a decision.
We're excited about having MKs at CCU-we usually have quite a few MK students on campus each year. They're good students and a blessing to the campus community." Great response Steve.
Roger pointed us to these three sites…
http://ismk.org/adult-mks/college/scholarships.html
http://www.christianmissionaryscholarship.org/
http://www.aaintl.com/scholarships.cfm
Go Brigada family!