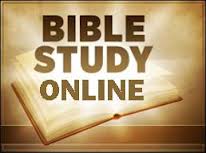 It's got to be one of the best deals in town. We've mentioned it before, …
It's the Holman Christian Standard Bible … but it's a lot more than a regular Bible – and it's all free. Point to any word and learn about the Hebrew or Greek. Hover over any footnote and see an explanatory pop-up. Check out the free word studies, dive into the topical concordance, look up terms in the free Bible dictionary, and even listen to videos and other media about each scripture. Bottom line: If you've got the bandwidth and access to the internet, the Holman Study Bible online is one of the best deals in town. In fact, if you register (also free), it'll save your notes, highlighting, and all your accompanying work.
But maybe you have a similar site at some other Bible publishing house. I don't know of many for this price. Do you? If so, please jot a note in the Comments after this item on the web. Thanks in advance for any resources you can share.