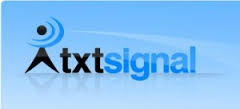 I remain convinced that we could be doing a lot more with group texting than what we're probably already doing. Seems like we could be doing quick field updates, prayer requests, and even flash appeals for support. One solution is a program like…
http://txtsignal.com
See their pricing model. Have you found a better plan?