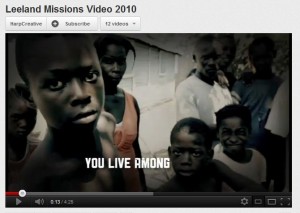 Let's create a "hall of fame" list of the best YouTube or Vimeo-type videos focusing on ….
-the power of prayer
-the big picture on Unreached People Groups
-introducing Islam
-church multiplication/planting movements
We're hoping the answers to these questions will help *all* of us as we seek to mobilize, pray, and place workers. To add your "best of the best" videos to the list, just find this item on the web (if you're reading via email, just use the link below), then add a comment with a URL. Don't worry if your comment doesn't show up immediately. Our spam engine automatically defers comments with more than one URL included. So we'll have to glance at them and "approve" them,… but check back and, within a day or two, you'll see your item listed. Thanks in advance for helping us find the best of the best !!!