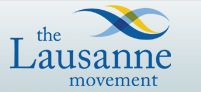 We wrap up today our three-part series on Lausanne III in Cape town. Learn more about the upcoming Lausanne consultation in Cape Town at…
http://www.lausanne.org/cape-town-2010
(By the way, if you're from the USA, the delegate list is already set. Didn't make the cut? Never fear. You can still participate via a "Globalink Site." Emerald Hills is serving as just such a site, Oct. 16-24. So instead of traveling to Cape Town, just travel to Louisville and you'll still get every word of every main session the same day they happen in Cape Town… but without the 18-hour flight from JFK. Watch for more information at…
When Lausanne leadership talks about a session on "truth", they mean bearing witness to the truth of Christ in our time. The question is, "How do we make the case for Truth and the uniqueness of Christ in a postmodern, pluralistic world? In particular, there are 7 great questions needing answers:
1) Identify the assaults and erosions of truth –
What we're facing is a combination of ideas assaulting truth and social conditions eroding truth. For example, the world is teaching that truth is relative; Christianity teaches that it is absolute, based on God's words.
2) Assess the damage to the church and to its message –
Most of the damage is not in the global south. The rot is in two places in the western world among evangelicals. We see clear and tragic softening of the evangelical movement, mounting relativism, and syncretism growing through the extremes of the emergent church.
3) Keep the crisis in biblical perspective –
Our Lord is His own best defender. We are merely the junior councils for the defense.
4) Warn against the neglect and carelessness of truth —
We are all affected by our climate, to one extent or another. Without truth, there is only power and manipulation.
5) We need to carry the arguments against the skeptical and cynical —
Whereas many hold certain things absolutely even in their relativism, everyone has something in their world view that their world view doesn't account for.
6) Truth as one of the great secrets of our apologetic strength —
We're entering into a grand era of apologetics. For all the talk of transparency, there isn't much. Why? There's no standard of truth.
7) We need to restore truth to its central place in faith and our growth in knowing the Lord —
In our personal growth, we're not just called to believe the truth, know the truth.. but also to *walk* in the truth. Without truth, our faith is trivial.
The consensus was that evangelicals in America are as weak on truth as any people of God in the world. The challenge was to make Lausanne III provide a ringing declaration that Christ is still *the* way and that by following him, we enable and choose to be people following truth.
Do you have questions, comments, or advice on any of the above? Just click on "Comments" below.