We probably don't say it often enough: We're grateful to Team Expansion for the freedom (not to mention the office location) they've given us down through the years. We're especially thankful for their new location at Emerald Hills. (If you'd like to learn more about Emerald Hills, just for fun, would you open up your browser to your favorite search engine, type in "Emerald Hills" (with or without the quotes), then make a note of the ranking? If you get a moment, please drop in a comment below. I'm getting a search ranking of 5th out of a million hits. That's quite an improvement from the early days back in 2003 when it used to be 100th or so.) Anyway, Team Expansion provides Brigada with an office location… so we're thankful for a roof over our heads. See a picture of the entrance sign (at Emerald Hills) by logging on to the online version of this item (using the link below). You'll see that even on the entrance sign, they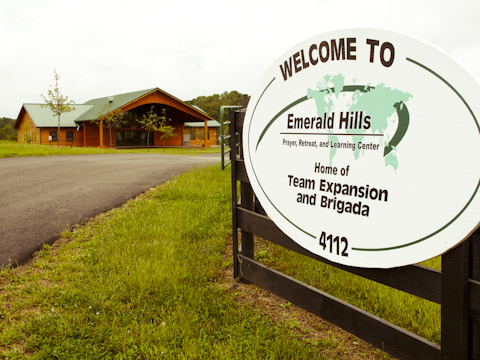 mention Brigada. They're doing this deal at Emerald Hills where they're trying to find 29 partners, each of whom would build a "Prayer Shelter" that would be named after the donor. They had 25 other partners… so they're getting very close… so we signed up for #26. They've given us a great location — right at the trailhead of one of their prayer trails. If you'd like to help *build* the Brigada prayer shelter when it's constructed, drop us a note at:

If you'd like to help cover the *cost* of the shelter (which would be greatly appreciated), you can. Just click on one of the "Donor" links at the top of this page. Both are safe, the one with PayPal and the other with one of the most well-known "real" online merchants on the web. Neither requires you to open an account with anyone … and neither ever spams you. We can even set up a regular once-a-month automatic withdraw from your checking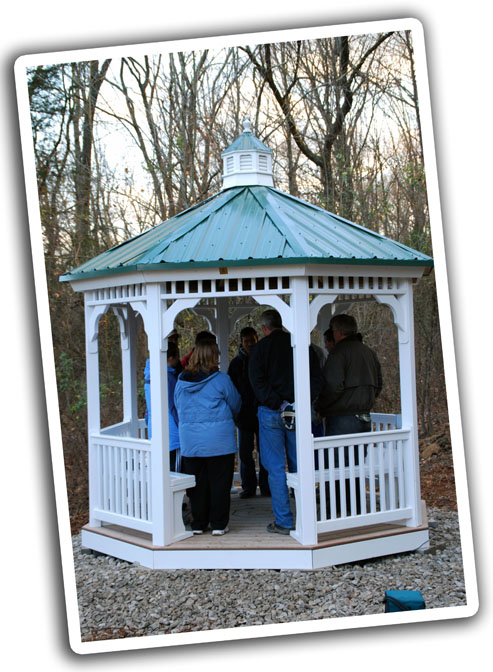 account or major credit card. Set it up once and rest easily, knowing that you're regularly helping get Brigada on the way to the nations. Or, if you prefer, just send an old-fashioned check payable to Team Expansion to: Team Expansion (Brigada), 13711 Willow Reed Dr., Louisville, KY 40299. (Team Expansion is a 501(c)3 incorporation so for USA citizens, your checks made out to Team Expansion are tax-deductible.) A gift of any size would help, whether monthly or one-time. If you know someone else who might like to help, just hit reply and tell us about him/her/them. Thank you for any help you can give.