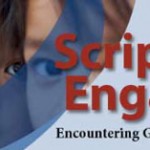 The day after the Worldwide Scripture Engagement Consultation in Melaka, Malaysia, there are plans for an Asia Scripture Engagement Forum.  This is an opportunity for Scripture Engagement practitioners working in Asia to talk with each other about their own contexts and how to provide access to Scriptures, create a climate favorable for Scripture use, and facilitate encounters with the Scriptures. Desired outcomes for Asia SE Forum:
Strong motivation, encouragement, and enthusiasm of SE practitioners in Asia
Foundation for a multi-organizational community of SE practitioners in Asia
Joint action plans focused on SE in Asia.
It's all slated for Friday October 9, 2009, 8:30am-5pm (Note: You must sign up before August 1, 2009). You've got plenty of time, but you'll need to act in the next 10 days.
http://www.scripture-engagement.org/content/asia-scripture-engagement-forum