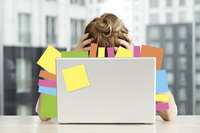 SRS is staging Support Raising Bootcamps for the following dates and locations: April 16-17 | Fayetteville, AR, May 6-7 | Winter Park, FL
June 13-14 | Wheaton, IL. Learn more about SRS at…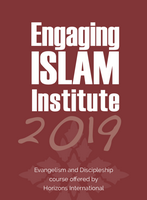 If you live in Canada (or know someone who does), don't miss the kick-off for Zúme there, April 7, 3pm. Zúme Training is an on-line and in-life learning experience designed for small groups who follow Jesus to learn how to obey His Great Commission and make disciples who multiply. The official kick-off service will take place at Rexdale Alliance Church, 2459 Islington Avenue, Etobicoke, ON M9W 3X9. The entire event will be live-streamed as well. Organizers will introduce the training. They will also be looking for people whom God is raising up to help lead the Zúme project in Canada. Speakers will include Andy Smith, Jonathan and Corinna McMurray, Doug Lucas, and others. Learn more about Zúme at…

Take time to process and unpack your cross-cultural experience in a relaxed and refreshing environment. TRAIN International has two debriefings coming up, March 3-8 in Johnson City, TN, and March 31-April 5 in Joplin, MO, and spaces remain for both. Their ABIDE debriefing offers time and space Sunday through Friday for you to sort out your service in group and one-on-one debriefing. The Johnson City debriefing is for adults only, but for the Joplin debriefing, bring your whole family, as TRAIN offers both adult and TCK debriefing for ages 0-17. Gain perspective and get equipped to navigate the challenges of re-entry and to move forward in renewal toward your next season of ministry. Check out their website to learn more at:
It's kind of amazing. By the time they're done with phase 1, Zúme training (an online and in-life, web-driven experience designed to help a believer learn how to make and multiply disciples, leaders, churches, and movements) will be translated into Amharic, Arabic, Bengali, Bhojpuri, Burmese, Chinese (Mandarin), Chinese (Cantonese), Farsi, French, German, Gujarati, Hausa, Hindi, Indonesian, Italian, Japanese, Kannada, Korean, Kurdish, Lao, Maithili, Malayalam, Marathi, Oriya, Panjabi (Eastern), Panjabi (Western), Portuguese, Russian, Somali, Spanish, Swahili, Tamil, Telugu, Thai, Turkish, Urdu, Vietnamese, and Yoruba. You can always see the latest progress by visiting:
docs.google.com/spreadsheets/d/12NUKhKfJl4ZnqegEdkHadlYMf2oHuEKIjNmyZI78TeA/edit
These 40 languages are the first languages of over 5 billion people. And guess what: All 40 languages are now funded, along with an app that will make it possible for you to show the video in any of those 40 languages on- and off-line! Learn more at…
If you've wondered how to help your security guys get ready for the worst, here's your chance. The International Disaster & Emergency Service (IDES) will be partnering with the Bible Christian Church in Arkansas City, KS, to offer disaster preparedness training on Saturday, March 9th, 8am to 5pm. If you're interested, RSVP by March 2nd to
bcc
biblechristianchurch
org (bcc
biblechristianchurch
org)
The event is free but a freewill offering will be received.

Is interrogation or kidnapping a real concern in your area of the world? This training is designed to help you avoid it, or get through it without compromising your integrity or the safety of others. The dates are May 6-8, 2019, 9am-5pm, and the training will take place in San Diego for just $650. For more information write…
info
interculturalstudio
org (info
interculturalstudio
org)
To register, click to…
www.surveymonkey.com/r/SecurityMay19
Better act quickly though. They'll close registrations soon.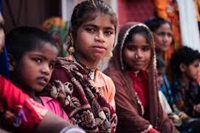 Last year's participants said: "The Course shed light on the areas that were dark for me and through this course I got the last piece of my armor in place." Another wrote, "I do not know how any missionary can do without it! Most helpful course I have ever attended." The Nations Course is a six-week cross-cultural intensive. It exists to prepare people for effective cross-cultural ministry, and equip them to make disciples among least reached people groups. Organizers want to promote an ethos of life-long learning. Cross Cultural ministry is one of the most misunderstood ministries/occupations on the planet. Course leaders wish to avoid the mistakes of the past by providing experienced trainers, who will open people's eyes to new ways of thinking, acting, and feeling when approaching different cultures. Learn more and sign up at…
world-outreach.com/nations-course/
What if you were to ask, "Where do I start with training a new believer?" As of today, here's what we'd recommend.
First, introduce your new believer to "Momentum," the free course at:
This course takes about 9 hours. It will help them get the "why" quite clearly. Why are we in this? Why are we here? What's our purpose?
Then, once they've finished Momentum, engage them with Zume Training at…
This will help them get the tools and practices. It's roughly 20 hours of group sessions (a group consists of 4-12). By the time they're done, they'll be praying and sharing like never before.
Then head for 4 Fields Training as the next and more advanced step. One of the best places to catch this training is at…
This training will help you make sure you've driven home the ultimate end goal and how to get there.
All three trainings are free — and you can do all three without having to leave your church or your hometown. 2019 is a wonderful time to live!