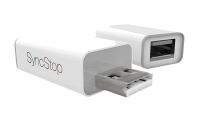 Consider — when you plug that device into a port in a rental car or airport, what if someone on the other end uses software to harvest every name, email, and cell number in your contact list. Because they're physically connected, it's possible that your device doesn't even have to ask if you'd like to share contacts. What can you do? Use a force field, of sorts, to protect your device. Here's one idea from SyncStop. It prevents accidental (or intentional) data exchange any time your device is plugged into someone else's computer or a public charging station.
Why haven't we thought of these before? : ) It works with any mobile device — iOS, Android, Apple or PC — by blocking just the data (communication) pins, but not the power. By doing so, it not only defends your device from data theft but also protects it from malware! (Unfortunately, as this Brigada goes to press, Syncstop happens to be out of stock.) However, a similar product from USB Defender is available immediately, if you need one now:
https://www.amazon.com/USB-Defender-Transfers-Smartphone-Guaranteed/dp/B01MXRQ4TZ
(Thanks Daniel!)
ICCM Asia allows leaders and technologists to learn from and network with other mission-minded technologists in Asia. This year's theme is Technology on Mission including sessions on the following topics: Secure Communication and Collaboration, Introduction to Digital Forensics, Streaming Video with OBS, Microsoft and non-profits, Database applications with Django. ICCM Asia happens Nov. 14-17 at the Baptist Conference Center, Jomtien Beach, Pattaya, Thailand.
For additional information and to register visit:
Is interrogation or kidnapping a real concern in your area of the world? This training will help you avoid it, or get through it without compromising your integrity or the safety of others. It's being staged by Fort Sherman Academy, but will take place in San Diego, CA, November 18-20, 2019, 9am-5pm. The cost is $700. For more info write: info
interculturalstudio
org (info
interculturalstudio
org) . Register at:
www.surveymonkey.com/r/Fa19Security
A Brigada participant gave input this past week once again on the mobile passport app that TSA now honors in certain airports.
www.cbp.gov/travel/us-citizens/mobile-passport-control
His point was — for many, it's a GREAT deal financially. He spoke as a field worker and requested that we not mention him by name as we write or report. But, bottom line, choose the deal that works best for you and thanks for being a part of Brigada.
Thanks to Brigada participant, Doug A., who shared that you Canadians have what's called a "Nexus Card." Apparently the cost is just $50 (Canadian) for five years and it INCLUDEs the equivalent of TSA-Pre. Well done! Sounds like a super deal. Learn more about the Nexus program here…
www.cbsa-asfc.gc.ca/prog/nexus/menu-eng.html
Doug (who used to work with Global Recordings) was kind enough to add, " Even though my wife and I are now retired from the day to day ministry, we still view Brigada as the ultimate source of mission info and use a lot of it. Blessings on you and your team." Super kind of you, Doug! God bless you!
What church among us doesn't have four minutes to pray for a stateless society that reflects some of the biggest challenges of peace, Islam, corruption, hunger for power, and more? Would you and/or your group consider scheduling a four-minute prayer time in some upcoming worship service at your church or assembly? If so, consider using the PrayerCast prayer as your guide:
Note: In one sentence, the guy who is praying says there are no missionaries. Please don't get hung up over that one sentence if you happen to know someone who is dedicated to working with Libyans. Because, after all, has there been a time that workers have had to evacuate for a while because of security/safety issues? If so, just imagine that this prayer was being uttered during one of those dark times. And pray all the harder for more workers, please.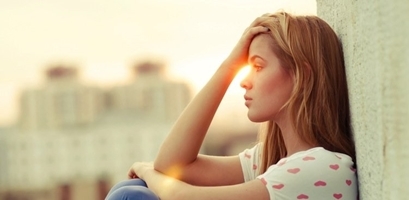 Next time a donor or family member asks you if you've done your best to prepare for the unlikely event that you'll face a violent encounter or other critical incident overseas, look them right in the eye and say, "By God's grace, I'm ready." Gear up with "STRES Training," July 5-7, at Team Expansion's Emerald Hills Campus on the outskirts of Louisville, KY. "STRES" stands for "Safe Travel In Risky Environments Seminar," and it will be led by battle-hardened professionals from Morton Security. (In fact, Peter Morton himself is the lead trainer.) This experience is for anyone who is traveling or relocating to a risky location and is concerned about the safety of their org, partners or family as well as their own safety. It involves both classroom and hands-on training and will require individuals to work both individually and in a team environment. Attendees will learn how to plan local and international travel with risk mitigation in mind and ultimately, avoid a crisis. Each attendee will be challenged to question and solidify their motivations, leadership skills, experience, and even their faith. It is tailored to Faith-Based Organizations and can be attended by both families as well as teams/groups traveling to the field together. The cost is just $150, including lunch, snacks, outdoor training experiences and all materials. (Note… that's $150 total; not $150/day. Shew. Where else could you get this kind of training for this price?!) For more information, visit…
teamexpansion.org/securitytraining/
But if you're interested, please act immediately. We just noticed that 12 are already registered. Space is limited since this workshop involves hands-on training. Please register today.
Someone recently suggested in a Brigada comment that readers who are getting nervous about WhatsApp (after a pesky hacker coded a way to use WhatsApp to spy on anyone with WhatsApp installed on their phone) might ought to try Signal (another app). Of course, in the James Wolfe investigation, the FBI was apparently able to decode and view his Signal messages too. So — wow. What does that leave? Is nothing sacred? At least, in a 2016 case, Signal's developer (Open Whisper Systems) reportedly had no record of messages on file — which is the preferred scenario. This story at Wired.com recommends viewing Signal as one tool in the toolbox. But still, we remain skeptical, at best.
www.wired.com/story/encrypted-messaging-isnt-magic/
Last week, we featured the website, BlessEveryHome, which tells you the names of your neighbors (apparently by compiling publicly available databases). But some commented that it felt a little creepy seeing all that personal information so … out there. What's your take? Do you feel that, since these data come from databases which are already public anyway, it's no big deal? Or do you think it should somehow be restricted to some kind of members-only viewing? Your take? Please click and comment if you have an opinion. Feel free to do so anonymously if you desire.
Is nothing sacred? Just when much of the world had settled on WhatsApp as a communications medium of choice, largely because they all thought it would be more secure, well, … it's apparently not. The BBC reported yesterday that hackers recently succeeded in remotely installing surveillance software on phones and other devices using a major vulnerability in the instant messaging and calling app, now owned by Facebook. Apparently, Facebook was fairly fast in rolling out a fix (last Friday), but the tech community was unimpressed because Facebook also (conveniently) failed to mention that it had even happened, even though they were aware of it. Apparently, the hack enabled perpetrators to read messages (and who knows what else) of the host phone from afar. Learn more at…
www.bbc.com/news/technology-48262681
Honestly, we've never been that thrilled with WhatsApp. We hated it less once they began allowing us to use it without opening up the phone's entire address book to the app. But we have a hunch that most people still do, because they probably aren't aware that they don't have to. As a result, all the contacts in your phone (if you opened them to WhatsApp) were conceivably available to the hackers in broad daylight. Ouch. (Thanks to Tina for bringing this news to our attention.)
If you're a leader and you've wondered how you'll make decisions regarding risk analysis and crisis preparedness, this workshop is for you. The 24-hour gathering will examine in-depth the issues and challenges in the emotional, psychological, relational, and spiritual preparation all staff need when facing global conflict. They'll help you grapple with questions like, "How do we get all staff, not just "security" staff, to be more effective decision-makers in risk?
How do leaders apply risk assessment theory and know what to do to improve individual, team, and organizational decision making in cross-cultural risk? How do we assess staff in risk and what biases may be operating in their decision making? When facing overwhelming uncertainty, how do we know when we have enough information?" If these questions sound interesting, run, don't walk, to …
missionexus.org/events/#!event/2019/5/1/24-risk-decision-making-for-leaders
to learn more and sign up for this May 9-10 event in Minneapolis.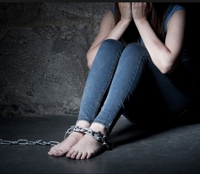 Perhaps you saw the CNN piece on the State Department's warning on the 35 nations in which Americans should be wary of kidnapping risks. (Hint: The most likely nations were Algeria, Angola, Bangladesh, Burkina Faso, Cameroon, Central African Republic, Colombia, Democratic Republic of the Congo, Ethiopia, Haiti, Iran, Iraq, Kenya, Lebanon, Libya, Malaysia, Mali, Mexico, Niger, Nigeria, Pakistan, Papua New Guinea, Philippines, Russian Federation, Somalia, South Sudan, Sudan, Syria, Trinidad and Tobago, Turkey, Uganda, Ukraine (in Russian-controlled eastern Ukraine), Venezuela, and Yemen.
Basically, they're the countries in which you're probably working.
https://edition.cnn.com/2019/04/10/politics/state-department-travel-advisory-kidnapping-risk
So what do you do? Hunker down, hoping to stay out of crossfires? Hire a security team with lots of black SUVs to follow you around? Do most of your outreach via Facebook? Those are all options. How have YOU settled the risks in YOUR part of the world? What's YOUR level of discomfort? What makes YOUR level of discomfort too high for its own good? Click comment and share, but please feel free to speak confidentially and feel free to refer to your location only in generalities, if you prefer. (And thanks to Justin for pointing us to this article!)
Crisis Consulting International (CCI) is offering field security training for Great Commission workers who travel, live or operate in higher risk environments, and crisis management training for faith-based organizational leaders to be prepared to manage crisis events that impact their Great Commission work. Both of these sessions will help individuals and organizations be better stewards of their workers.
www.cricon.org/2018/fss_2019_06
www.cricon.org/2018/cms_2019_07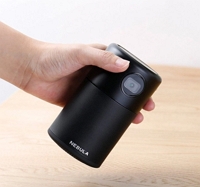 It would seem so. While visiting West Africa, we had seen and heard good comments on an Anker Smart Portable Wi-fi Mini Projector. But a Brigada reader pointed us to this review:
https://www.amazon.com/gp/customer-reviews/R1L8ZX4X7W0YSS
Could it be true?
Yikes. If so, what's your take on such a device?