Just say…
Alexa open worship twenty four seven
and … "bam!" Feel the Christian beat.
OK… this was just ONE of the songs he sang running up to his victory on the Voice (a tv show like the "…Got Talent" franchise). He might be the most unlikely guy to win. His background was a church choir, he was in a Christian education program, and he sang (mostly) Christian songs. But listen… and take it in — They couldn't vote any other way.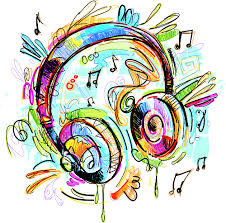 In fact, you actually get your first 3 months of music for 99 cents. Then it's $9.99/month thereafter. They promise "all the music you'll ever need." Even after the fourth month, if you buy 8 or 9 songs per month, Spotify is a great deal. You can download the app or use the web interface. Use the "your daily soundtrack," or click on "new." You can actually listen for free (with ads).. and still "shuffle play," but the $9.99 gets you "ad-free" and unlimited "skips." Plus, if you pay up, you can also listen off-line, play any track, and get high quality audio. And if you register, your family members get the same premium service for 50% off even though you each have your own play list. Great deal.
Seriously. Suppose you have no guitar, no piano, and no synthesizer? What if all you could find were a few bottles in the dumpster. What kind of music could you make with a few old bottles? See the possibilities, in the right hands, at…
http://www.youtube.com/watch?v=NkbZlautuUc
Of course, Paul discussed a similar concept in II Cor. 4:7-18. All we have are jars of clay, but God can take those "cracked pots" and make beautiful music with them. If we'll just make ourselves available to the master, he can take even the weakest vessel and turn it into something beautiful.
So let's become an army of empty bottles and let him fill us up with his spirit. He will fill us with just the right amount of whatever he wants. And together, let's become a symphony of praise in his hands.
Of course, sometimes our skills can spark conflict, but if we just work together, practice with determination, and help each other out, we could overcome impossible odds. If you need to see proof of that in a similar musical vein, just have a look at…
(Thanks, Al, for pointing us to the "Bottle Boys." And thanks, Tim, for pointing us to the drama of the "Competitive Foursome.")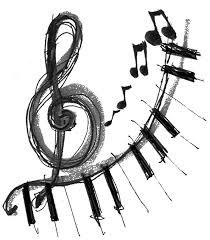 Isn't it grand that we have all these music choices these days? You can "rent" your music at sites like…
or you can buy it at sites like…
Which is your favorite and why? And how do you use music in your field or ministry? Please jot a comment after the web version of this item. Thanks!

Hoopla has just the thing for you…
https://www.hoopladigital.com/home
About 60 zillion free videos, music, and audiobooks. All you need is a library card from a participating library. Sort this out during your next home service or ask a friend to do it before coming to visit you in the field. The entire library of videos is free.
Worship has (rightfully) become a key component for today's mission trips, vision trips, and prayer journeys. The trouble is, many worship leaders just bring a handful of their normal stuff. There's nothing wrong with that, but what if we're missing the boat on stuff that's really good for mission trips in particular? So, for 100 points :-) (and the opportunity to help a brother or sister who is about to head for the bush), would you 'Comment' your favorite mission trip songs? In this week's Brigada Today (in all the "even" items), we provide some samplers to get you started, making this Brigada Today a Special Missions Music Video Edition:
Live Like That – Sidewalk Prophets

The members of the group, Casting Crowns, seem to have the answer to that question figured out, at least for their own lives, that is. Learn more about them at…
http://castingcrowns.com/
You've probably heard their tunes, but what you might NOT have heard is that, all the while they've been churning out the music, they've kept their jobs serving their local churches. The stuff they sing about is the stuff they've taught about in real youth group meetings and student home Bible studies. And if you've ever read Matthew 24, you know why they wrote, "Until the Whole World Hears." Listen to the songwriter's intro of it here…
http://youtu.be/PD_1CAt3dEI?t=2m32s
Now listen to the whole song with new insight:
Until the Whole World Hears — Casting Crowns
Seems like a good deal, this. Here's a worker, focused on North Africa, willing to send you a brand new free CD of Moroccan Christian songs. He says he isn't going to charge for the CD; just for shipping. He's apparently affiliated with WorldVenture and has a website..
http://www.northafricaventure.com/
The way I look at this sort of thing… even if the worker is hoping to expand his list of contacts interested in serving Moroccans, at least he's doing it in an innovative and positive fashion, you know? :-) Gotta give the guy credit for his willingness to serve, even if, in the process, he's hoping to get to know you. Love it. You should be able to use the contact form at…
http://www.northafricaventure.com/contact-us
to request the CD. If you try this and have feedback, please comment (immediately below the web version of this item) about your experience. Thanks.

The best I can tell, it's legal. They run ads, connect you with sites that sell the music, but in the meantime, you can listen to NEARLY any song you want, Christian or otherwise, at…
You can even do playlists… and the quality is decent.