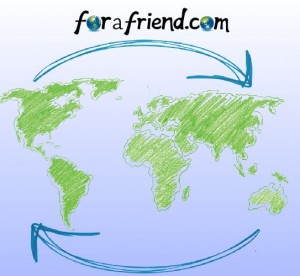 Support, encourage, and spread love with a small gift. Forafriend.com is a new way for missionaries to share their mission, passion, and everyday life, and a new way for believers to discover and become connected with missionaries around the world and their work. Forafriend enables people to encourage and support missionaries financially by giving for small, specific things that the missionaries themselves have indicated they use regularly in their relational ministry, along with a personal message. Forafriend provides tools for missionaries to connect with their forafriend supporters. Forafriend is committed to the great commission and supporting and encouraging those who are living it out around the world, while also protecting security & privacy.
Check it out and spread the word:
Email
info
forafriend
com for questions or more information.