It's no secret that hundreds (thousands even) are coming to Christ in the midst of discover Bible studies. Here's another site offering guidance on how to facilitate those:
This one must come from an international student ministry. It's available in several languages.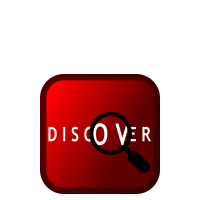 The Discover App is a free Discovery Bible Study (DBS) app for Android and iPhone in English, Arabic, Somali, Dari, Pashto and Indonesian — and now with Turkish too, on both platforms! It is ideal for running DBS groups and making disciples who make disciples – even if you don't speak the language of the people you are reaching. Try it today on your phone.
When you search your marketplace for the app, be sure to call it "Discover Bible" — and the author will be "books."