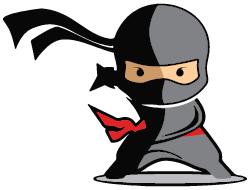 Which one do you prefer? We've had good luck with Ninja Forms…
They say they've been downloaded 11 million times. (Of course, if 10,999,999 people decided not to use them, maybe we're the only folks who still like them? : ) They seem always to have some of the most cutting edge tools, features, and capabilities. Some say they have the most powerful form-development engine — and they're completely free with lots of extensions to work with other plug-in engines.
Another key player is Gravity Forms.
They are known for easy of use, time-saving features, and great integrations with groups like PayPal and MailChimp.
Those are two of Brigada's favorites. What's your favorite way to provide "contact us" forms, submission forms, and more? Just click "Comment" following this item in the app or on the web and thanks in advance for sharing your lessons learned.