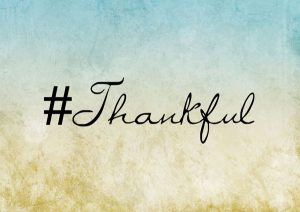 … An amazing $125 donor who referred to himself as "a very appreciative reader from Wycliffe." We're grateful to you, Wycliffe!!!
… A long-time friend from the Great Pacific Northwest who sent $100. God bless you and your family, along with our rich history as brothers.
… A $100 gift from Mission Network — we appreciate you!!!
… Another $100 gift from a great, long-time friend. God bless you!
… A $20 donation from one of the two people who trained us how to learn another language. You are amazing! May God bless you!!!!
… A $75 gift from an OC International member who wrote, "We appreciate Brigada and their links to missionary resources for training leaders and fulfilling the Great Commission." We're grateful!
… And a $700 gift from a Brigada participant who wrote, "Please keep me anonymous, but a big fan and user of Brigada. Thanks!" Speechless.
By the way, we're also grateful for a great mention from MissioNexus on one of their recent webinars. What an encouragement!
One partner sent a gift with a "wish to express my gratitude to all of you involved with Brigada. I have been blessed by your ministry for almost twenty years. May God continue to bless you all." Another gave "to say thank you for your years of faithfully putting out missions info," adding "You've done a fantastic job!" Thanks for the encouraging words and partnership! These and other words keep us going. The gifts are our lifeblood, since we refuse to use glaring ads in any of our offerings. When you visit brigada.org, you'll never see a picture of that latest thing you've been searching for on Amazon or in Google. It's completely clean and ad-free.
This edition brings to a close our campaign for a year's worth of Brigada expenses. Total gifts for 2017 rose to $12,401.09, which is just $4,599 short of making our annual budget of $17,000. Obviously, we're WAY encouraged at what our gracious partners provided. We will continue to provide weekly email editions of Brigada, as well as the app version and the website, completely free of intrusive ads for as long as God allows. Want to partner with Brigada so that all may hear in order to hasten the coming of Jesus? Just click "Donate" at www.brigada.org, or mail a check payable to Team Expansion (Brigada), 13711 Willow Reed Drive, Louisville, KY 40299. Team Expansion is a 501(c)3 incorporation so, for USA citizens, your gift to Christ by writing a check to Team Expansion is tax-deductible. Thank you, in advance, for your partnership!