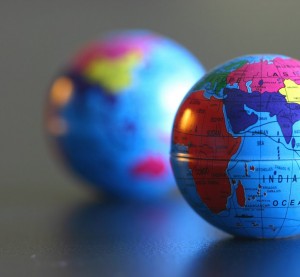 Since January 25th, 1995, the weekly Brigada Today email journal has been informing Great Commission Christians about our great global quest: giving hope and help to those who need it most. Midway through the ramping up of the AD2000 & Beyond campaign to take "the gospel to every person" so that there could be "a church for every people by the year 2000," we began to sense the apparent lack of any global platform to …
*** Identify & promote helpful resources, conferences, websites, agencies, individuals, etc.
*** Analyze & capsulate in layman terms the current trends in global mission, along with their potential impact on the world of missions
*** Challenge & motivate evangelical Christians toward greater involvement in finishing the Task of global evangelism – to seek to inspire others to help in passing the baton of responsibility and initiative in world evangelism, to form a kind of "brigade" so that, shoulder to shoulder, we can finish the Task that Jesus assigned us in Matthew 28:19-20.
During its initial 3 or 4 years, Brigada sought to create email discussion groups that would unify like-minded pilgrims in reaching specific pockets of people. Thankfully, now there are several specialist websites dedicated to that task. As a result, Brigada settled into its long-term goal of tackling the 3 objectives above. We formed some simple cultural values surrounding the idea that we could crowd-source the knowledge-gathering process and accomplish more together than if we had tried separately. If the thousands of subscribers are any kind of indication, it would appear that several have found it helpful. Toward God's glory, we continue the quest and we humbly ask you to walk along with us. May God give victory for the advancement of His global Kingdom so that His name can become famous throughout the planet.
Do you have a Brigada story? Something you've enjoyed or used? If so, please click 'comment' after the web version of this item. Thanks!