This past week, we were pondering… what if every believer in Christ worldwide would become a disciple who multiplies? According to researchers, evangelical Christians add up to roughly 300 million believers in number. (See, for example, http://www.gordonconwell.edu/resources/documents/statusofglobalmission.pdf ) So if each believer made just one disciple per year, the entire globe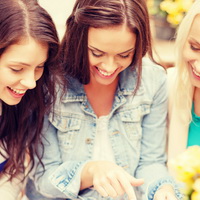 would be won to Christ (assuming we trained new disciples to do the same) by the end of 2021, just 6 years from now.
How can we ratchet up our ability to multiply? One relatively easy way would be to invite everyone to take the 30-Day Challenge at
It's actually kind of fun, takes an average of one hour per day (max), and is something you, your group, or your church could do together. You don't have to order any books, you don't need a satellite uplink, and you don't have to wait until your church hits the 1,000 membership mark. You can start today and see results within days. You won't be asked to join anything, you won't receive any commercials or ads, and no one will call. Your personal information stays private and isn't shared with anyone — and the only emails you'll receive are the ones you sign up for. What's more, you can easily unsubscribe at any time with one click. So… what are we waiting for? Time is clicking by. Sign up today at the link above. Then spread the word so you can start multiplying today!