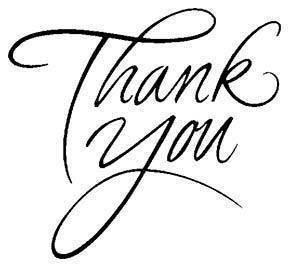 … a $75 gift from Brigada boosters in Hartford City, IN. God bless you!
… True Fans of Brigada in Bosnia who sent $100. Thank you!!!
… Mission Network for their regular monthly gift of $100.
… the $100 True-Fan gift from Locust Grove, Virginia.
… our friend in Plano, TX, who sent $25. God bless you!
… a $100 True-Fan gift from Smithtown, NY. Thank you!!!
… $200 from a worker at Morton Security Solutions. Learn more about their work at …
http://www.mortonsecure.com/
… the $200 gift from Desoto, TX, and the personal thank-you note they sent.
… the Brigada booster in Bristol, Avon, UK, who sent $75.
… the amazing, fantastic 7-times-over-True-Fan of Brigada who sent, count 'em, $700. Amazing. She asked that we pray for Zarephath Bible Seminary, on the web at…
http://zbs.org.pk/
"Lord, please help the facilty, administration, and students at ZBS. Bless their learning environment and the entire community there. Thank you for the accreditation granted them by the Asia Theological Association (Manila), and for the fact that they can offer, right there in Pakistan, a certificate-level, a diploma, a Bachelor's degree, and an M.Div! Thank you for every one of the 13,000 books in their library, in languages like English, Urdu, Persian, Arabic, Sindhi and Pushto. Please bless Dr. Ashkenaz Asif Khan and everyone there. In Jesus' name, Amen."
… a $200 double-True-Fan gift from workers at Global Mapping International, who especially are happy about the way God has blessed GMI's books, on the web at…
http://www.gmi.org/gmibooks
How did they land such a great and simple-easy web address, anyway?
… and $200 from some amazing friends in SE Asia, who wrote, "My husband loves getting the weekly e-mails. We've used so many resources out of them and have passed it along to many others. Thank you so much for the work you do keeping us informed and up-to-date. We first started getting the e-mails when we were on the mission field in Africa. Now we're in Asia. Keep them coming! These friends serve with Engineering Ministries International, by the way, on the web at…
http://www.emiworld.org/
…a gift of $50 from our friends at "GO" who give to help us GO all year round! Thanks!
… and a $10 gift from a Brigada reader in Minneapolis. God bless you.
… and $100 from a blessed True Fan of Brigada from Beaverton, OR, who made note of the fact that Hispanics for Christ offers up a couple of free resources that might help Spanish workers, on the web at…
… and $100 from a long-time participant from Louisville, Kentucky.
…$25 from a great friend in Edinburg, in the great state of Texas.
…and from Orlando, a gift of $50 more.
…and $50 from a great friend who wrote, "Wish I could give more! God bless you for your focus on bringing the Gospel to the ends of the earth." So humbling. So sobering. Such an inspiration. They are so thankful for the work of the Mossy Foot Project in Ethiopia, which provides physical and spiritual care for those who suffer from this debilitating form of elephantitis, on the web at…
http://www.MossyFoot.com
… and $100 from a True Fan of Brigada from Blomington, MN!
… and an amazing $400 four-fold-Fan of Brigada from Fullerton, CA. Thank you!!!
…plus $25 from West Chester, PA. May God bless you!
… and $15 from Dorchester, Dorset, UK. So thankful.
This brings total giving during all of 2015 to $11,487, which is simply amazing. AMAZING.
All 2015 gifts must be received no later than Jan. 15, midnight. To join them, just date your check Dec. 31, 2015, and mail, made payable to Team Expansion (Brigada), 13711 Willow Reed Drive, Louisville, KY 40299. Team Expansion is a 501(c)3 incorporation so, for USA citizens, your gift to Christ through Team Expansion is tax-deductible. If you'd rather give online, just click "Donate" in the upper right corner at brigada.org . All online gifts given prior to midnight on Jan. 15 will be counted toward our 2015 fundraising goal of $17,120. We're 67% there. Only $5633 to go. 56 True Fans of Brigada within the next 7 days — and we're golden. Or one generous donor with one single gift of $5633 would do it. Please join us in praying. And once again, Thank you.