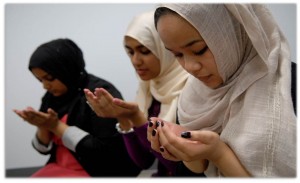 Global Radio Outreach is offering outreach websites, custom Internet radio stations and email hosting for ministries with outreaches to Muslims. They offer their own customizable software for sites which include blogging and much more. The sites are hosted for free on G.R.O.'s servers. They will also host the Internet radio stations. You may use one of their already existing stations or they will help you customize your own based on your material and material collected in G.R.O.'s servers. They will also host your email using your domain on their mail server. They also will help you get started using Google AdWords and/or Facebook to promote your site and station among your target audience.
They are looking forward to the broadest participation possible, because the more that participate, the more recorded material will be available for your ministry on the sites and stations. And it will also mean that your program or material will get more exposure on other stations, enhancing your chances for success in reaching and discipling Muslims.
To learn more, simply click to
http://globalradiooutreach.org/
or contact Mike at
mike@globalradiooutreach.org — and good luck.