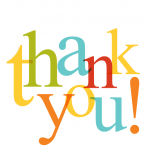 We're grateful to the Brigada participant in Illinois for the $50 gift to help undergird the ministry of Brigada, sending motivation, resources, and trends to thousands of participants worldwide to help urge along the reaching of unreached peoples for Christ's name sake.
We were also recently encouraged to receive this note from a recent Brigada donor:
"My gift to Brigada was a small token (personal) in comparison to how God is using Brigada to bless/encourage the M community. Within a day of your posting, we had four individuals who have inquired (four our opportunity) – a powerful tool you have put together." Praise God!
Want to join them in giving Brigada a boost in getting the message out to the nations? Just click "Donate" in the upper right corner of any Brigada webpage. If you'd rather give by check, just mail one payable to Team Expansion (Brigada), 13711 Willow Reed Drive, Louisville, KY 40299. Team Expansion is a 501(c)3 incorporation so, for USA citizens, your gift to Christ through Team Expansion is tax-deductible.