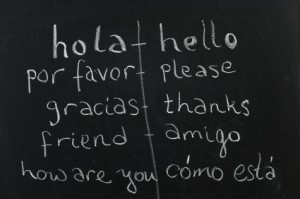 Observation clearly indicates that very few Spanish learners who've tried to learn simply by immersion or by language helpers learn to communicate deeply. Many come to the school after months or years of frustration, still misunderstanding and being misunderstood! Why go the "what I need to get by" route when it's the inimitable person of Jesus Christ that we're wanting our friends to learn of and His yoke to bear!
The Roca Blanca Spanish Language School is located in a coastal fishing village in Oaxaca, Mexico, where students often live with a host family or in a rented furnished house. You get the benefits of both immersion and of a classroom environment. Missionaries and cross cultural Christians need enabling to communicate clearly and profoundly to Hispanic peoples. We can't imagine settling for anything less. Can you?
Find out more at
http://www.rocablancaspanish.com
They would love to be a part of your Spanish learning for the Kingdom's sake.