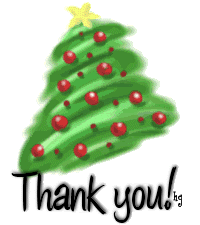 $100 – long-time and loyal workers in Bosnia
$200 – Mission Data International
$100 – from a participant in New Zealand
and for a previous donor from Wycliffe who dreamed of getting finger puppet videos out to children everywhere. Learn more about these exciting new dramas at…
https://www.wycliffe.org/giftcatalog/projects/provide-finger-puppet-videos-for-children-in-south-america
We also received a $50 gift from a worker at Visual Story International.
… and $40 from a prayer mobilizer focused on Indonesia.
… and $100 from a Brigada participant who wanted to "highlight the Pray4Maldives.org effort and their fantastic new interactive website, loaded with photos and videos that will fuel your prayers for this unreached island nation." Bless your heart!
… and $100 from a staffer at a Bible Fellowship Church which is serious about the Great Commission. God be praised!
Would you consider joining them during the coming week to help Brigada gear up for the new year? Without your dollars, how will we send new issues of Brigada Today throughout the globe to thousands of reachers of unreached? You can choose either of two ways to donate: To give online, just scroll to the top of our website and click "Donate." And you don't need a PayPal account to give online. (If you reach a screen asking for your PayPal I.D., look on the left side of the screen, about halfway down, and find the prompt which says, "Continue without a PayPal Account.") If you'd rather send an old-fashioned check, just make it payable to Team Expansion and send it to: Team Expansion (Brigada), 13711 Willow Reed Drive, Louisville, KY 40299, USA. (And by the way, Team Expansion is a 501(c)3 incorporation so, for USA citizens, your checks made out to Team Expansion are tax-deductible.) Thanks to those who have suggested this cause to their local church missions committees, mission teams, and/or missions ministers/pastors. We appreciate you!