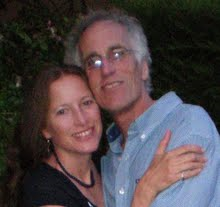 That's the question with which Kelly and Michèle O'Donnell grappled during the month of March. Their top 4 picks? Deovox
http://www.damaris.org/cm/home/deovox
is a podcast/download designed for those longing to draw closer to God through a study of the Bible. The O'Donnells wrote, "It incorporates examples from popular culture like movie audio clips to illustrate the contemporary significance of Scripture." The programs (10-15 minutes) are personal, intelligent, encouraging, challenging, and relevant—with study guides. The second resource they identified is Member Care Media.
http://www.membercareradio.com/
This website offers a wealth of audio resources and a daily radio program to encourage and equip mission/aid workers. Experienced member care providers and leaders share their practical advice on areas such as depression, adjustment, family life, and spiritual growth. The third item they found was Alert Net.
http://www.trust.org/alertnet/
This is a free humanitarian news service run by Thomson Reuters Foundation. It provides media/info on natural disasters, conflicts, refugees, hunger, diseases, and climate change. The fourth resource they identified can be found is a daily devotional from Sarah Young, a former mission worker with graduate degrees in psychology/counseling, entitled, " Jesus Calling: Enjoying Peace in His Presence."
http://www.amazon.com/Jesus-Calling-Enjoying-Peace-Presence/dp/1591451884
(That URL will wrap. If you have trouble reassembling it, just click to the link immediately below this item where you'll find w working version.) This is the second time in 4 weeks that I've heard very positive feedback on this resource. It is written as if Christ were speaking to you, with prevailing themes about trust, gratitude, peace, and His presence. It is also available in audio and Kindle editions. See the video clip at…
http://www.youtube.com/watch?v=QTV65HHsBOk
The fifth and final resource on this subject is Scott Shaum's annotated listing of helpful books in the February 2010 Ethne Member Care Update.
http://www.ethne.net/wp-content/uploads/2010/01/Feb-2010-Issue.pdf
Scott's a great resource-collector himself, with ties to Barnabas International.
Hats off to the O'Donnells for the great job they do coming up with these resources that the whole Brigada audience enjoys. Learn more about the O'Donnells at