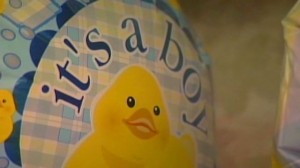 Just when you needed an idea for the name of your firstborn son, CNN comes through for you. See the article below, which reports that Mohammed is now the most popular name.
http://edition.cnn.com/2010/WORLD/europe/10/28/uk.mohammed/index.html?hpt=T2
Tough luck for "Oliver," which was the most popular name previously.
According to the Pew Forum on Religion & Public Life in a report announced just last month. CNN quoted them as saying that the Muslim population has risen rapidly in Western Europe in the past 20 years — From under 10 million in 1990, to about 17 million today.