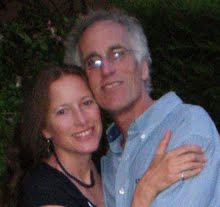 We're constantly grateful to Kelly and Michele O'Donnell for the great resources they share with us regularly. This past week, they shared some resources on a very touchy subject — staying alive in dangerous places.
Dangerous Mission is a special 28 minute BBC "Heart and Soul" documentary. It features interviews with mission workers whose lives are in danger due to the nature of their work. It also includes some perspectives from those who oppose/question their work. Find it at
http://www.bbc.co.uk/programmes/p007l92y
Responsible Logistics for Hostile Places is an informative case study on the deportation and contingency plans of a team of mission workers and the impact on their national colleagues. You can find in Doing Member Care Well (chapter 43) and also for free in the online version of this book.
http://www.theimtn.org/resources/index.php?main_page=product_book_info&products_id=252&zenid=0uaak46o5dnsff6hv12g14l3i3
(This link will wrap; feel free to log on to Brigada for a clickable version)
Too High a Price? This landmark issue of Refugees magazine (Number 121, 2000) addresses the hard and shifting realities of life for aid workers, especially those in the United Nations. It is filled with personal accounts, photos, and brief articles from around the world. Still so relevant for workers/senders! Download free from UNHCR.
http://www.unhcr.org/3b69138b2.html
Providing Aid in Insecure Environments — In 2008, 260 aid workers were killed, kidnapped, or seriously injured in violent attacks (highest rates to date). This Policy Brief (April 2009) explores the trends in violence against aid workers and the responses of aid agencies to violence. Download free from Humanitarian Practice Network.
http://www.odi.org.uk/resources/details.asp?id=3250&title=violence-aid-workers-operational-response-2009
(This link will also wrap; log onto Brigada for a clickable version.)
Thanks to Kelly and Michele for their unselfish service!