Now you can search online from anywhere in the world. WordTruth has 350+ discipleship and biblical counseling articles which are free and downloadable. All articles are topically arranged as well as biblically referenced with verses printed for immediate use. Since 2008, WordTruth has been accessed annually from over 110 nations and all U.S. states. Learn more at…
Where do you go if you cannot afford to buy quality resources for in-depth Bible study? Well, to the Internet, of course – but where exactly? The "Digital Toolbox" (an eBook in PDF) is a collection of 800 links to free resources available on the web to help you study and teach the Bible. Download it for free from this Google Drive folder:
drive.google.com/drive/folders/0B7cuRB3bYmOXUl9WR1h3MURLZmc?usp=sharing
24:14 is currently compiling resources from teams, churches & organizations to share with the broader network to help launch disciple-making-movements and training hubs across the globe! As they do this, they have received a specific request for resources sharing about DMM principles specifically in Arabic, & they'd love to see if any Brigada subscribers have any! If so, please click comment, if those are publicly available on the web, and share the URL. If they're not publicly available, please email
morgan
2414now
net (morgan
2414now
net) with those Arabic materials/resources or connections to translators.
Finally, somebody might be stepping up to the plate to fill the gap for what we all used to call, ACMC. Have you seen, for example, the Missio Nexus media collection at…
It's HUGE!!! And look at some of those titles! For example, "Mapping Church Missions: A Compass for Ministry Strategy." This is *exactly* the kind of title ACMC might have produced back in the 80s. Unfortunately, as we've mentioned before, ACMC is no more — but Missio Nexus …. IS! : ) Hats off to Ted, Annette, and all the folks at Missio Nexus for filling this void.
Hats off to the missiologists at Abilene Christian University. They've created a digital space dedicated to fostering the study of Christian mission. They're filling it with free podcasts, blogs, resources, and more. Their sole aim is to curate an inclusive set of resources related to evangelism, missions history, the theology of mission and missional theology, intercultural studies, world Christianity, interreligious dialogue, and everything in between. And, it's free! Check it out at…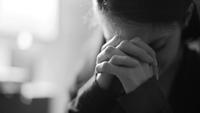 Intercessors Arise International is an initiative spawned by the International House of Prayer Kansas City. Their site is jam-packed with resources, links, articles, and books that could energize anyone's prayer life. Check them out at…
(Thanks for the tip, Betty!)
Billed as a magazine to mobilize unified public prayer for America, the new magazine of the National Day of Prayer will be 40 pages or so of articles, testimonies, case studies, and other prayer resources. You can subscribe to the digital version for $20/year. Printed copies go up from there in prices. Learn more at…
www.prayerleader.com/membership/
(Thanks for this tip, too, Betty!)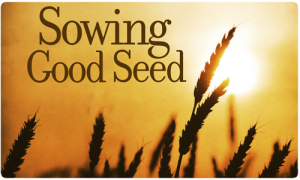 This past week, we received an email from a teammate headed to the Middle East. She was training out in Colorado and, in her training facility, she came across a binder FULL of past editions of Brigada Today'. She asked around and, come to find out, a long-time Brigada participant named Paula had been printing and binding the past editions to benefit the many missionary guests who regularly passed through there. Obviously, the teammate was overjoyed to find people using Brigada. (The Brigada fan in Colorado had said, "In nearly every edition, I find at least SOMETHING to pass along to other missionaries." God be praised. But what we loved as much as anything was Paula's willingness to search and redistribute… to share "as one beggar telling another where to find bread."
We're not sure how you see your own role in missions, but we feel like this "search and replicate" strategy is a great one. Why not decide today that you're going to "search and replicate" the best resources, the best information, and the best data you can — for the good of the Kingdom, for the growth of His cause, and for the glory of the King.
Your thoughts? Just click "Comment" after the web version of this item. Thanks in advance for sharing.