We're never sure what to think when we read the latest study. It seems like we can almost always find SOMEONE who can show this trend or that trend (sometimes in direct opposition to one another). But this study…
www.pewforum.org/2019/10/17/in-u-s-decline-of-christianity-continues-at-rapid-pace
seems so serious. If it's true — that the Pew Research Group has determined that there was a 12% decline those claiming to be Christians in the past 10 years, and that church attendance is down by over 7% in 10 years, and that those who say they have "no religion" has grown to 30 million in ten years — what do these trends mean? Is Christianity really declining at such a rapid pace in the USA? What are your thoughts?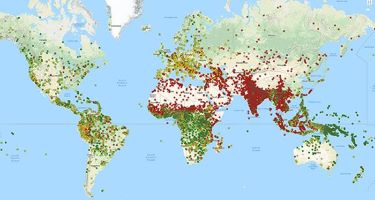 When you read Matthew 28:19-20 (typically known as "the Great Commission" — but, according to Barna, not as often as we would like), what does "panta ta ethne" mean to you? Throughout all recent generations (for example, to William Carey's), certain pioneers and apostolic figures have reminded us of the importance and priority of reaching the unreached. (For example, see Jesus in Luke 15:3-7.) Recently (at least once every decade), someone calls into question how serious Jesus really was when he told the parable of the lost sheep. For example, see…
www.thegospelcoalition.org/article/misleading-words-missions-strategy-unreached-people-groups/
Recently, our good friend, David P. Jacob, took up the baton to write a response to the gospel coalition piece. Who is David Jacob? Since 2008, he has been an Assemblies of God missionary to a sensitive country in Northern Asia. He currently serves as the missionary in residence and chair of the intercultural studies department at Trinity Bible College and Graduate School in Ellendale, ND. He is also the director of The Center for Missionary Mobilization and Retention, a resource center that provides tools and trainings for pastors, missionaries, and missions mobilizers who want to send and sustain the next generation of missionaries. David has a Master of Arts degree in Missional Leadership and is currently a PhD candidate in intercultural studies. We're grateful for his thoughtful response. Read it in its entirety here:
brigada.org/wp-content/uploads/2019/11/Ethne_meaning_People_groups_vs_all_Gentiles.pdf
Thanks David! Awesome.
Do you agree or disagree with David's piece? Please share your take following the web version of this item. Thanks in advance for your thoughts!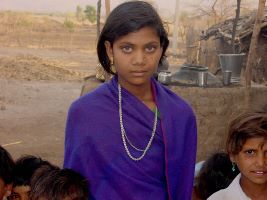 The producers of the Waiting World Prayer videos series have decided to make their videos available online at no cost. These videos are prayer videos that can be used to start intercessionary prayers for the lost of the 10/40 Window. Included are 36 unreached people group videos, videos on the 10/40 Window, Islam, Hinduism, Buddhism, Animism. and the Great Commission. Check it out at…
If you can use dynamite video media on the Maratha, Balinese, Punjabi, Golog, Shan, Uighur, Azerbaijani, Wolof, Zhuang, Sasak, Pushtun, Khmer, Soninke, Tibetan, Fulani, Burmese, Baluch, Han Chinese, Makassar, Mongol, Nepali, Rajput, Vietnamese, Bengali, Albanian, Indian Urban, Iraqi, Japanese, Bhil, Gur, Lampungese, Thai, Kashmiri, Arab, Berber, Turk, anyone in the 10/40 Window, anyone in the Islamic world, anyone Buddhist, tribal/animist, and anyone focused on the Great Commission, you'll find a video for YOU. This video, for example (which we might title, "We Speak to Nations," or "Hear the Sound," might work at your next mission rally or event. You could use either title, or even the title, "Be Free," as the theme of your next event and use this video as your rallying point video:
www.dropbox.com/s/y4pcgr972sb3iom/We%20Speak%20to%20Nations%20copy.mp4?dl=0
Imagine, if your church is open to choreography or the use of flags or even "worship dance," imagine a group helping communicate this song to the audience while the video plays on the big screen. Powerful.
You could use this video on the Great Commission on the second night:
www.dropbox.com/s/ulz5nhje7t28f9r/Great%2520Commission%252010-11.mp4?dl=0
By doing so, you could help put an end to all the people who told Barna they had no idea what the Great Commission says. The testimonies near the end are diverse — so you could introduce greater diversity to your group — even if it's very monocultural or monoethnic.
This is really incredible — that they're letting us download 1.2 Gig high res videos. Awesome. Thanks to "thewaitingworld"!!! The crazy thing is — they haven't even branded these videos with appeals for funds or even with clear logos to build their brand. It's like — they actually just care mainly about getting out the message. Love it.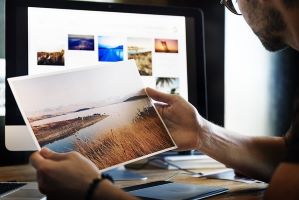 Are you like we are — out of time? Do you wish you could optimize your images for the web in such a way that they'd be engaging — and that they would pull viewers into your content and story? Boy. We'd love to do that too. But there's so much to learn. We read articles like this one and just … sigh.
www.godaddy.com/garage/how-to-optimize-images-for-web
We should all go back to school again and our teachers should all teach us this kind of practical stuff for the year, 2020, right? When we went to school, nobody was really teaching us about how to put images on the web. (Yikes. When I [Doug] went to school, there really wasn't a web!)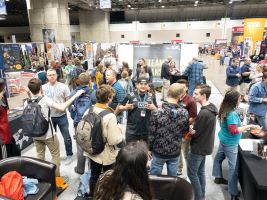 The answer is apparently yes. Coordinator Dave Empson has taken a conference that previously saw average attendances of 1500 to 2000 (with a high of 4200) and DOUBLED the attendance. Last week's International Conference on Missions (ICOM) saw a total of 8500 people gathering in Kansas City from hundreds of churches and dozens of colleges. The offerings totaled more than $62,000 and there were 42+ new commitments by new full-time mission recruits. And there were zillions of exhibitors. Check it out (and pop in during the 2020 convention) if you want to learn how he's pulling it off.
You can also watch free live streams of the main sessions, archived.
They even had me (Doug) give a two-minute feature announcement on Zume at the Saturday evening session. So this session is particularly interesting. hahahaha (Skip to minute 37 if you're interested in learning more about Zume and the guy I interviewed.) :
livestream.com/accounts/1713981/events/8891326/videos/198986006
Did you know that Lebanon might be the only country in the entire Middle East that isn't officially Muslim? And did you realize it might also be the only Muslim country in the entire world in which residents are legally free to change their religion? As a result of these and other factors, some say Lebanon is fast becoming the epicenter of Christian ministry to the entire Middle East. Either way, many believe that whatever happens to Lebanon impacts the spread of the Gospel throughout the entire region. Want to learn more? Want to pray more for Lebanon? If so, just hop on over to witness first hand the highest prayer for Lebanon at…
Join in and change the world through prayer.
What do we say to this guy who feels that the concept of finishing the task by reaching unreached peoples is biblically inconsistent, "practically impossible," and, in a sense, missionally important — but distracting. He finally asks — "What's the point?" Could someone please write a response to this article? We'll publish it.
www.thegospelcoalition.org/article/misleading-words-missions-strategy-unreached-people-groups/
To respond, just click comment following the web verson of this item. Thanks in advance for sharing from your heart!
In their sweeping report, Pew Research said that two-thirds of the people in the USA now claim to be Christian, down from over three-fourths just ten years ago. Meanwhile, US of Americans who say they have "no religion" (the "nones") have risen from 17% to 26% during the same time.
religionnews.com/2019/10/17/pew-report-older-u-s-christians-being-quickly-replaced-by-young-nones/
We love reading Justin Long's take on the news, however. In an email he sent us last week, he asked about timing. "Will the "nones" change as they age?" He also challenged the research in its definition of "nones" anyway. But in a third conclusion, he also admitted — "This might be the new normal."
Meanwhile, while traveling in Birmingham (England), we were struck by the statistics there. The city is said to have 1.3 million now. Residents told us that 35% are currently Muslim. But 55% of those under 11 years of age say they are followers of Islam. In a park on the evening of a recent Islamic religious festival, 110,000 Muslims gathered to celebrate. As we prayer-walked in certain sectors of the city, there were times in which we didn't see anyone who seemingly WASN'T Muslim.
We don't view this as a dramatic and horrible shift. We view it as a tremendous opportunity to love and care for people who have immigrated from other lands where they might have lived their entire lives without ever knowing a Christian or hearing the story of Jesus and the hope He brings. However, if they STILL do so, even in England (or the USA or wherever immigrants are settling), shame on us.
(Learn more about Justin Long's ministry of research and analysis at JustinLong.org.)
Last week, I (Doug) migrated from one funeral wake to another to show our respect, appreciation, and partnership at the loss of three treasured workers, each of whom gave their lives while serving Christ, our org and our partners, and the Great Commission. Unfortunately, the sensitive nature of their work prevents us from revealing where they served or what they were doing. We probably shouldn't even reveal how they died (other than to say that it wasn't a death planned by those who might have wanted to persecute them; it was a tragic traffic accident; enough said). Their family members' emotions were all over the board, as one might imagine. But I have to say — the overarching theme was a sense of pride and purpose. Comments like, "You can't stop telling the Good News. If you do so, our son's (daughter's) life will be for nothing." We were humbled, sobered, and inspired by family and friends — and the testimonies they shared about the life-long plans these workers had held to serve cross-culturally.
So — what does one say? What can we communicate in times like those? All I could think of saying was, "Thank you. Your son/daughter was doing something incredibly, eternally important. He (she) didn't die while doing drugs or getting in trouble. Your daughter (son) made the ultimate sacrifice in the service of the Creator and King of the universe. For that, you can always be thankful." Still, I wept because I couldn't find words.
We also helped team members deal with the grief. We placed three chairs at the front of the room, each with a sign bearing the name of the fallen teammate. Team members each could walk forward and speak to the chair, sharing a leave-taking, or giving thanks in a way that he or she didn't have time to give previously. It took as long for team members to grieve as it did for family members. And, in fact, the grief will continue forward. We shared something of the cycle that they'll see in the days, weeks, and (for some) even months to come. We predicted frustration, confusion, guilt, sadness, depression, anxiety — and more — would take place on the journey ahead. We asked team members to watch for *deep* depression (suicidal thoughts, inability to function, etc.) and refer those team members immediately. But we also cautioned them against judging team members who seemed ready to move on in a more "instant" way. We explained that different people grieve in different ways. Just because a friend doesn't cry, it doesn't mean she didn't love. And just because a friend DOES cry, it doesn't mean he isn't working through the process in a healthy way.
What would YOU say at the death of a missionary/friend? What's the best resource or book to recommend for team leaders or regional specialists? Thanks for any help and hope you can give. Please pray for fallen colleagues throughout the globe, wherever and however they might have perished.
YWAM's 42 meter training vessel t/v Next Wave is a great place for a Discipleship Training School (DTS) with a sailing theme. 2020 school starts 6th April on the beautiful Greek island of Chios, then sails to Skala Loutron, Lesvos for main teaching phase. Connect deeply with God, then add dinghy sailing, canoeing, snorkeling and swimming in Azure blue bays with beach BBQs. Check out
If you missed last month's Missio Nexus "Future" conference, at least watch this one message from Andrew Brunson. Hear the testimony of this worker who was held captive for nearly two years in a Turkish prison. Hear his heart. At the end of everything he experienced, hear him conclude that Jesus is worth it all. Hear him say — we have to take risks. Hear him say that "we have to be willing to die. You probably won't [die]. But at least you'll be ready." Thanks to much to Ted Esler and the Missio Nexus family for releasing this main session video to YouTube for all the world to hear.
https://www.youtube.com/watch?v=FqjeUoS9NFs
Read his story in Time Magazine…
time.com/5351025/andrew-brunson-trump-turkey/
You can learn more about Andrew Brunson via his new book, which we'll review next week, "God's Hostage."
https://www.amazon.com/Gods-Hostage-Persecution-Imprisonment-Perseverance/dp/0801094879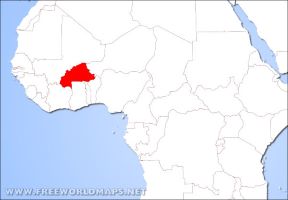 The PrayerCast people wrote recently," Over 200 churches have closed in northern Burkina Faso to avoid further attacks. "If the world continues to do nothing…the result will be the elimination of the Christian presence," said the President of the nation's Episcopal Conference. Though Christianity is the minority (Islam the majority), it is now a quarter of the population! Islam and Christianity have largely enjoyed a peaceful coexistence.
"But this once peaceful country has turned into a hotbed for extremism – and now the long-held peace is threatened. Though Christians have been specifically targeted in recent attacks, this violence has taken hundreds of Christian and Muslim lives and displaced tens of thousands more! Meanwhile, Islam is spreading into nearly every ethnic group, with unreached peoples steadily turning to its teachings.
"It is URGENT that the Gospel reach the Burkinabe – roughly five million have never heard it! And so we pray!" It seems to be our first and best option. But let's not let it be our last.
If you'd like a backdrop for prayer for Burkina Faso, visit…
prayercast.com/burkina-faso.html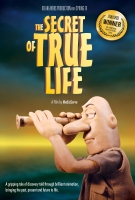 Awarded Best Short at Christian Film events in the USA and Britain, this is a gripping tale of discovery told through brilliant animation. This 26-minute gospel resource is now in 17 languages, including Arabic, Chinese, Spanish, and major Indian languages. Check it out at…
Stream free of charge to your phone or computer. High resolution files for TV use, etc, are available upon request. Write to…
film
secretoftruelife
com (film
secretoftruelife
com)