How would you answer: Yes, or no? Want to hear the answers from David Platt, Pastor John, international evangelist Mack Stiles, and pastors Thabiti Anyabwile and Kevin DeYoung? It's 11 minutes you won't regret. Then we hope you'll click comment here, below this item on the web, and leave your take on the responses. If you're willing we'll be grateful!
www.desiringgod.org/interviews/should-hell-motivate-our-missionaries
Would you agree with them? … or disagree?
I can never quite get this video out of my mind…
It's about the sovereignty of God, it's about why does God permit suffering, and it's also about "Here I am — send me." Hope you can use it in a presentation soon.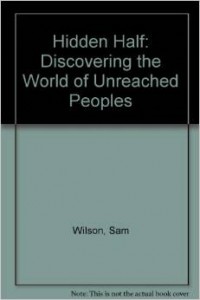 Wow. Thanks to those responding to the request for tools for mobilizers. Check out the collection of comments at…
https://brigada.org/2014/08/03_14461
It's outrageous. If you haven't taken the time to post yet, and if your favorite resource isn't mentioned, please pitch it in today so we can train up a new generation of mobilizers for today's and tomorrow's mission needs. Thanks to one of the readers there for locating the book I mentioned last week. In the interim days, I've ordered it and it's here on my desk! (Thanks "CSanders" for telling me where to find "The Hidden Half!")
We're curious about the growth (or decline) in circulation of printed missions mobilization magazines these days. Seems like the Internet has taken its digital toll. The Alliance for Audited Media (formerly the Audit Bureau of Circulations) reported that newsstand sales fell 8.2 percent during the six-month period ended Dec. 31. Most Borders Bookstores closed. Are you seeing this same trend? What about your printed missions magazine?