We respected the views of a Brigada participant who saw our item…
entitled, "3) Spanish School for Missionaries and Cross Cultural Christians." We'll leave their identities somewhat anonymous, but they shared, in response, "Thank you for all your work in making all this information available! You do an amazing job! [blush; so nice] Just one small comment (correction?) to item #3, where you say "16 major language groups, with 155 dialects." Please help us make the world, at least the "world" that reads Brigada!, understand that the languages spoken in Oaxaca are NOT dialects but languages in their own right. Unless you consider Italian, Portuguese, Spanish all dialects of Latin. [smile] The 16 (or however many you count) major language groups are like saying "the Romance languages, the Germanic languages" etc. Within those major language groups or families, are LANGUAGES that are related to each other but mutually unintelligible. [A person who] speaks Quiatoni Zapotec, one of the 40+ Zapotec languages, can not easily or in any depth communicate with speakers of different Zapotecs. … You can think of it like this: Zapotec is the "last name" (giving the language group/family) and Quiatoni is the first name, usually from the town or area where the language is spoken. So all Zapotec languages have a "family resemblance" because they are related but each is an individual, just like in human families. Thanks for your understandiing and help in getting the Word out!" And thank you for your thoughtful response (correction)! You are 100% correct!
This question came up recently when talking with a worker who is wanting to upgrade Dari conversation skills. Anyone have a great find on the web somewhere? If so, please click "comment." Thanks for any help you can give.
Seats are filling up for the upcoming Four-Dimensional Language Learning course, August 19-22. The course is offered in Minneapolis by Professionals Global (
4God
pro) in partnership with Arrive Ministries (@ArriveMinistries).
The 4DLL course introduces meaningful language learning principles, focusing on the Growing Participator Approach. This approach is used throughout the world to help language learners, often in places where there is no formal language school. The methods used in the approach are easy, fun, and firmly based in linguistic research.
It's a beautiful time of year to visit Minneapolis!
Find the registration link at…
signupforms.com/registrations/18749
When we were kids, growing up, science fiction movies would speak about a universal translator that not only could translate into just about any language you choose, but, in addition, it would even figure out what language your new contact was speaking. Hello 2019. Google Translate is nearly there. Check it out at…
Just type in any language on the left and watch the translation pop out on the right. It's astonishing.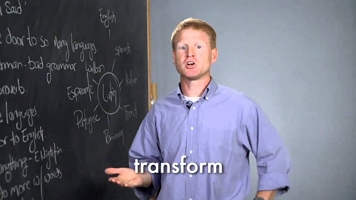 Are you sick of having to pay $500 every semester for a simple class in Spanish or French or Latin, whether for you or for your home-schooled kids? Would you just love to learn another language at an affordable price? Well finally, somebody has thought of a practical, affordable paradigm. This guy — Dwane Thomas — is funny, practical and effective in this teaching/training. He has some super language training gifts that can help you overcome your fear of learning to speak another language. But one of the best parts is — you and your family become "members" of his training by paying one simple fee per month ($25). For that price, everybody in your family can participate (in whichever language you want) as much as you like! There are both live classes (to give you that structure you need so you don't put off the training) as well as recorded videos (so you can train any time you want). Check out the entire system at…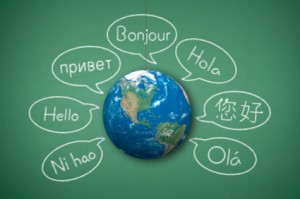 Last week, a friend put me in touch with the ongoing development in the GPA language learning approach. I believe Greg Thomson was one of the (if not THE) person to coin this term. Learn more at sites like…
http://growingparticipatorapproach.wordpress.com/
I don't think Thomson did this from the vantage point of someone working for the Kingdom, but this method seems to fit SOOO well with a Kingdom-friendly mindset. For my own part, I used the LAMP method. Prior to departure, I got to study directly under Tom and Betty Sue Brewster at Fuller in the LAMP heyday. (I never take that for granted, by the way.) For whatever reason, I loved the method and it really made sense to me. I used pure aural/oral LAMP for 9 hours/day, 6 days/week for entire 9 months straight. At that point, I could lay aside full-time language learning and focus full-time on outreach (which was, at that point, merely a ramping up of what LAMP had modeled for me). The fun part about LAMP was – it wouldn't have mattered what language I was learning. Nor would it have mattered if it was tonal or not. I didn't really focus on reading/writing that much — so for all I know, Spanish might have been scripted in Cyrillic. It didn't matter. I was memorizing phrases like one memorizes opera. I met with a helper to figure out 4 new phrases or sentences per day (the Brewsters called them "texts" and they called this process "Get"), then had him record the text in several unique ways. Then I listened (passively at first, then more actively) to the new text for 30 minutes. Then I worked with the recordings (as prescribed by the Brewsters) for 2 1/2 hours ("Learn"). After eating lunch, I'd take off into the community. The Brewsters had told me not to quit until I had been able to say the text to 50 different people ("Use"). I was nearly religious about it. They all took me so seriously, trying to develop my pronunciation and flow. At quitting time (never before 5pm [grin]), I would figure out what I needed to learn for the next day ("Evaluate" – so Get, Learn, Use and Evaluate spelled "GLUE"). To this day, 32 years later, when I speak Spanish, thanks to the Brewsters (not through anything I did), someone in the room asks inevitably asks me if I'm from Argentina. (Never mind that I studied in Uruguay; at least they have me pegged in the country next door.) I haven't been able to LIVE in Spanish since 1982. But for some reason, give me 1 day back in a Spanish-speaking location and it's all there again. How does LAMP do that?
So I have questions:
*** How is GPA different/better/worse than LAMP? What are the bullet points of how it's unique?
*** Have you done LAMP and did it work for you? Have you tried GPA and was it easier or harder?
*** For you, how do these methods compare to using tutors or studying in a language class?
If you would be so kind, please respond by logging on to the web version of this edition (see link below), then click "Comment." Thanks in advance!