It's no secret that hundreds (thousands even) are coming to Christ in the midst of discover Bible studies. Here's another site offering guidance on how to facilitate those:
This one must come from an international student ministry. It's available in several languages.
The Network for the Missiological Study of Global Movements to Christ is calling for a "Movements Research Symposium," Oct. 1-4, 2020, in Beirut, Lebanon. They've attracted at least 3 experts — David Garrison, David Lim, and Craig Ott. Their goals are to encourage research, empower front-lines implementers, foster critique, investigate the relationship between DMM and transformation, and ask for published materials on all the above. It sounds like a great meeting. In particular, they want to focus on "praxis" — what people are DOING. They've supposedly talked Ted Esler and Steve Addison into going. They asked us to consider it too. Would you consider it as well? Learn more at…
muslimministry.blogspot.com/p/movements.html
Fill out the form at…
docs.google.com/forms/d/e/1FAIpQLSfq0xQaq7DQ7c1m1iKuawkiHcoptYa1pHluf6p3WEGwkrf9LA/viewform
or write to
movements2020
gmail
com (movements2020
gmail
com) (and they'll answer from a secure email).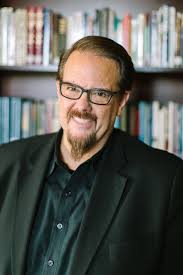 There are two recent books from two of the largest CPMs/DMMs in the world: Ying and Grace Kai's Training for Trainers (WIGTake, 2018), and Victor John and Dave Coles, Bhojpuri Breakthrough (WIGTake 2019). Both books are available for volume discount at
www.churchplantingmovements.com/index.php/vertresources/bookstore
These two movements alone have resulted in more than two million baptisms. Please don't forget to keep praying for Grace, who, interestingly, is the discipler of Ying. She's had a stroke, though, so far, it looks fairly mild. She's lost some mobility, however. Please pray hard for her.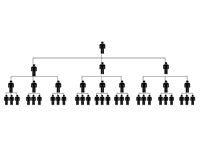 Can you remember when there were approximately 100? (I remember. David Garrison was talking about 100 as recently as the mid-2000's.)
Can you remember when there were 700? (I remember. Jerry Trousdale was writing about 700 as recently as 2015.)
How many movements do you think there are today? You might be surprised. Verified by researchers whom I (Doug) know and trust implicitly, the numbers don't lie. There are currently:
– 3293 known CPM Engagements, – 1006 CPMs (Stage 5 multiple streams of 4+ gen churches), – 73.0 million believers in all CPM engagements, – 4.3 million known churches in all CPM engagements, – An average of 72K believers per CPM, – An average of 17 believers per church in CPMs worldwide.
Source: A Private phone call for those tracking and multiplying movements affiliated with 24:14.
Thank you Lord for this amazing progress. Please — fire into flames the gifts of those who are following you to help these movements!!!
Here's a new journal by movement leaders FOR movement leaders. Accel magazine shares articles like, "The Most Exciting Aspects of Church Planting Movements," "The Kingdom Business Project Summary," as well as case studies about movements. Some of the key contributors are the same coaches who have helped leaders like Chris Galanos (From Megachurch to Multiplication) and many others who are multiplying churches and disciples. This journal appears to be helpful not only to those working overseas, but also those seeking to launch movements in North America, Australia, New Zealand and Europe. The wild part is – it's free of charge, once you're vetted. Start by filling out the form at:
In June, we got to hear Steve Addison, author of "The Rise and Fall of Movements." Now the book is a tour! : ) If you can get to the USA, you can find out how close he'll be to you by clicking to…
Watch his video on that page to learn more. His book is worth the read. Sometimes, the way you go INTO a movement can affect the way you come OUT!
Amazon says these three books are frequently bought together… "The Kingdom Unleashed," "From Megachurch to Movement," and "More Disciples." See them at..
https://www.amazon.com/More-Disciples-Becoming-Multiplying-Followers/dp/1939124166
You can get the entire set of 3 books for under $50. And after all, as a follower of Jesus, what's the one thing you can take with you from this life to the next? The answer: More Disciples. In the book by that title (More Disciples), you'll learn about every tool that's presented in the Zúme web-based training experience, so More Disciples is a good option if you'd like to see what's in the Zúme course too.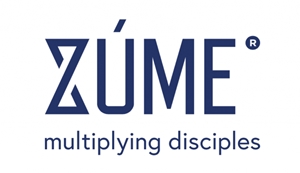 Most disciple-making movement (DMM) trainers would say that live training is always preferred. But for places and times when you simply can't go personally, Zúme offers an excellent training option. It's a web-driven, life-on-life experience among 4 to 12 people, guided by online tools and short (3-5-minute) videos. Over 5,000 people from 107 countries have already registered to check it out. Over 1,000 of those have finished through the 9th session (out of 10), meaning that Zúme has already spun out over 5000 hours of training — and all the training is offered free of charge because of donors and volunteers. The course is already available free of charge in 9 languages, including English, Arabic, Farsi, Hindi, Indonesian, Somali, Spanish, Telugu and Thai. Other translations that are very close to finishing include Italian, Swahili, Portuguese, Mandarin, French, and Cantonese. Lao, German, Korean, and Turkish are in the pipeline. If you want to translate Zúme, a kit of help files is available. It can take as little as 3-5 months with the right people. If you'd like to sponsor a translation, the typical cost is around $7500. Learn more and get started in your own sample DMM training group at…
…not only to make fun of the speaker, but also to realize that, when the video was made (Apr. 18, 2017), researchers were tracking between 100 to 300 disciple-making movements in the entire globe. The last we heard, that number had now swollen to something more than 1000 movements all around the world. Let's give praise to God for these indicators of rapid and fervent growth, then let's get busy and join them!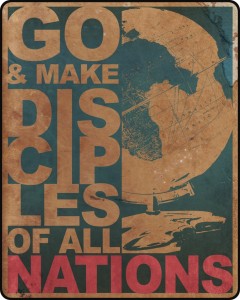 Recently, we went through coaching with Chris Galanos, the author of "From Megachurch to Movement," and in his training, which he says is taken mostly from Stan Parks, he keeps cycling back to "7 Ongoing Elements" that pretty much have to be happening if a movement toward Christ is to occur. (Compare these to Garrison's 10 Universals.) The 7 elements are:
1. Focus on God's Word
2. Multiply extraordinary prayer
3. Cast vision
4. Train believers to go out among the lost
5. Go out among the lost
6. See groups start
7. Ongoing coaching (which could also be viewed as peer mentoring)
The more we interact with these, the more comfortable they feel. See how everything flows from the Bible as the first source, then prayer as the connector — which gives way to God-inspired vision, which leads one ultimately to conclude that training believers to go out among the lost is ultimately the very best use of our time. And then the rub comes. After all these trainings, we have actually to *do* what the training teaches us to do!!! That's the tough part. But if we *do*, and if God decides to bless (His call), then we will see groups start (at least eventually). Either way, we've noticed clearly that, without that ongoing coaching or peer mentoring, it's incredibly hard to keep going — and it's also hard to know what to *do*! So these make such great sense! Well done Stan Parks… and well done Chris.
Your thoughts on these 7 Ongoing Elements???